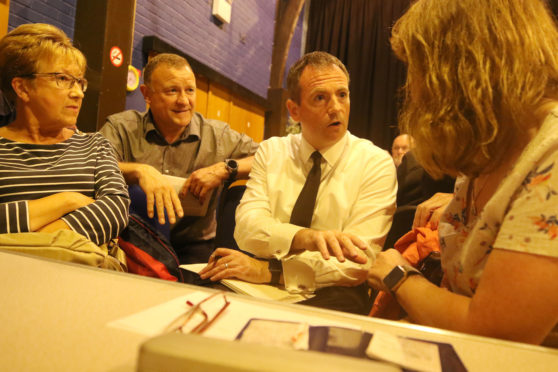 A bus operator has admitted it has failed passengers in Inverness with unreliable services.
More than 50 people turned out to the Spectrum Centre amid concerns over delays and buses failing to show up.
The event was organised by Drew Hendry, MP for Inverness, Nairn, Badenoch and Strathspey, and was attended by representatives from the operator as well as local councillors.
During the 90 minute event, furious passengers spoke of their frustrations and recounted incidents where they had been left standing by the side of the road.
Donna Brown from Culloden said she has missed several hospital and doctor appointments due to late services.
She said: "It's alright us phoning and saying the bus didn't turn up and they are thinking I have heard that before; that's the way you feel. If it's coming from the likes of Stagecoach and Drew himself they might sit up and take notice."
Meanwhile, resident James Fraser blamed the problems on the lack of competition in the area.
He said: "Stagecoach have got the monopoly. If there was another firm operating in the Inverness area they may be more reliability and regularity with the company."
David Liston, managing director of Stagecoach North, admitted the company had failed their passengers.
He said: "This is important to us. This is fundamentally important and if you take nothing else away from this take away that we want to get this right. We really believe in the Inverness community and we want to get this right.
"Over the last few months we haven't got this right and we accept that. We are not making any excuses we are not pulling any punches by blaming something else. The reliance of this service hasn't been anywhere near where it needs to be and that's our responsibility."
Mr Hendry said the meeting was a positive first step in finding a resolution.
He said: "I think the fact that you have all turned up in such numbers shows the passion and support you have for local public transport, in fact you want to see a reliable bus service you can all use and you are happy for that to grow and Stagecoach to do well out of that.
"I hope you have found it useful to get the opportunity to speak directly to the people who are running your service but I would like to thank you for the way you have actually done that. I think it's been extraordinarily positive."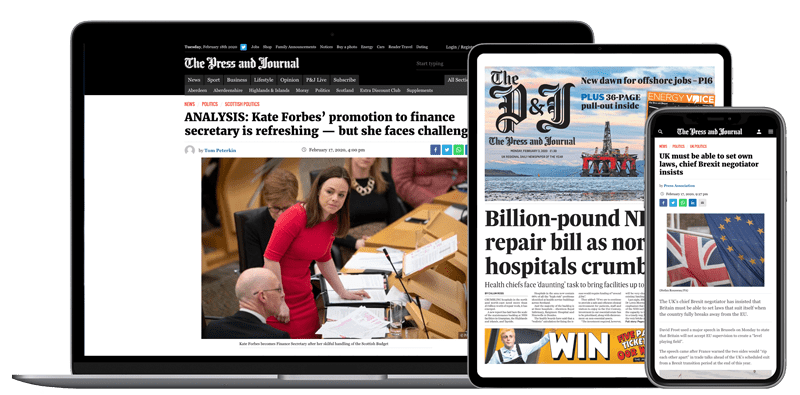 Help support quality local journalism … become a digital subscriber to The Press and Journal
For as little as £5.99 a month you can access all of our content, including Premium articles.
Subscribe