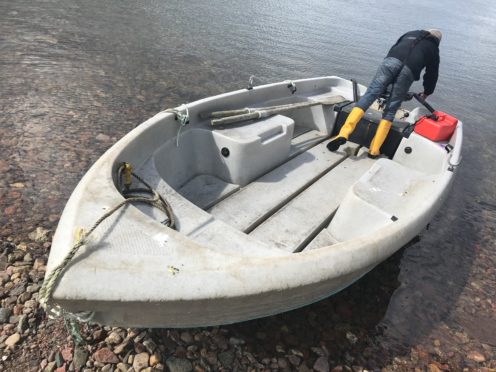 A sheriff is to hold a fatal accident inquiry into the death of a fisherman who drowned after slipping from a dinghy.
Duncan Matheson, 63, was making his way to a larger vessel with a colleague to start prawn fishing when he slipped out of the dinghy they were travelling in near Shieldaig, Wester Ross.
It is believed he had been trying to secure the dinghy alongside the dishing vessel Fram of Shieldaig in Loch Torridon when tragedy struck shortly after 8am in the morning.
His 51-year-old colleague tried desperately to save the deckhand but could not and a major rescue operation was launched.
However, Mr Matheson's body was later pulled from the water on August 7 last year.
The Crown Office has now announced that a Fatal Accident Inquiry into the circumstances surrounding the death will be held at Inverness Sheriff Court.
This follows on from a Marine Accident Investigations Branch report published in June into Mr Matheson's death.
The report found that non-swimmer Mr Matheson most likely struck his head as he "slipped or stumbled" and fell into the water at Loch Torridon while manoeuvring alongside the moored fishing boat, Fram of Shieldaig.
He was five times over the legal limit for seafarers.
The report by the Marine Accident Investigations Branch continued: "It is likely that the deckhand was knocked unconscious by a bang to the head as he fell into the water.
"The deckhand subsequently drowned because he was not wearing a life jacket and the skipper was unable to recover him from the water unaided.
"The deckhand was under the influence of alcohol at the time of the accident, and this probably contributed to his fall."
The report continued: "Fram of Shieldaig's owner has reviewed the vessel's risk assessments and introduced a policy requiring his crews to wear lifejackets at all times while working on deck and boarding and leaving the vessel.
"The owner has been recommended to introduce and enforce a strict alcohol and drugs policy."
The ship's owner later purchased new life jackets which now must be worn by crew while working on deck.
A preliminary hearing in the fatal accident inquiry will be held in September.