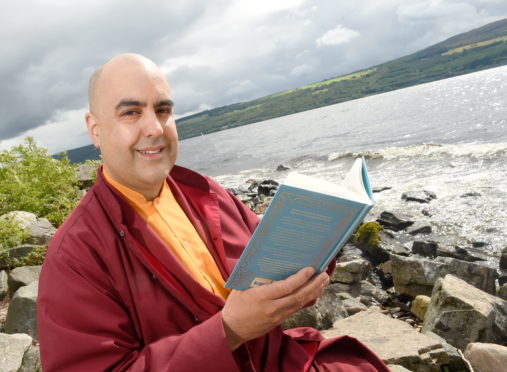 A Buddhist monk has written a book on the shores of Loch Ness, after taking inspiration from its "mystical atmosphere".
Author Gelong Thubten first began his life-changing journey at 21, after suffering a dangerous heart condition and other health struggles.
He was compelled to become ordained as a monk at Kagyu Samye Ling Tibetan Buddhist Monastery in the south of Scotland.
For the past 25 years, he has worked his way up to become one of the UK's most influential meditation teachers, spending lengthy periods immersed in intensive retreats and teaching in various schools, hospitals and universities.
He has also worked with major companies such as Google, Facebook and HSBC.
In his new handbook, A Monk's Guide to Happiness, he outlines how meditation can help radically change how people feel about themselves.
Returning to the banks of the loch yesterday, he talked of how the tranquility of the area helped him compose it in just six months.
He said: "It seems I write best when I'm at Loch Ness. I think it's the calm and peacefulness, combined with the beautiful surroundings and mystical atmosphere."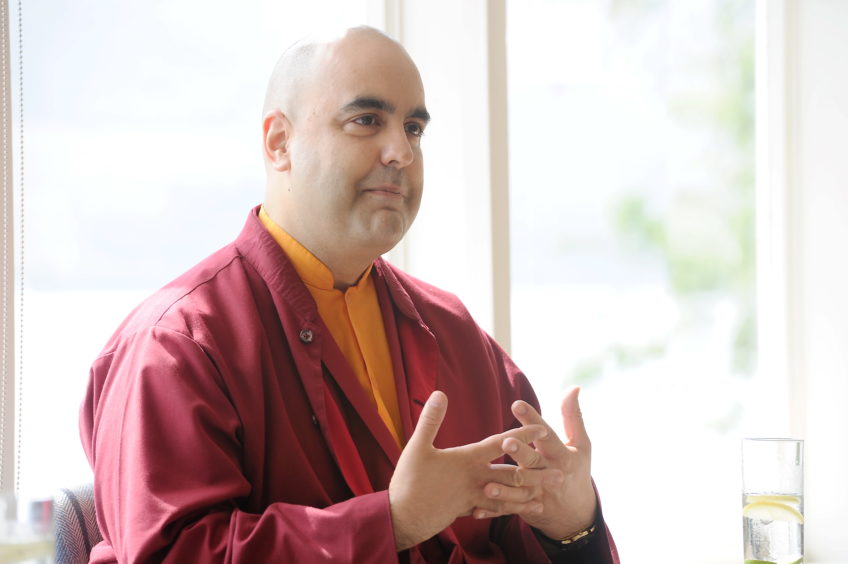 During an official launch at the Clansman Hotel, the meditation teacher spoke about how the practice has changed his life.
He said: "It's helped me to become happier, more relaxed and more positive. It's helped me to manage my emotions better.
"It's had a profound effect on me in that it's made me like myself better and be more at peace with myself.
"I have a history of quite a lot of struggles and suffering.
"I used to suffer from panic attacks and quite heavy periods of depression, and that doesn't happen anymore. Meditation has really helped with all of that."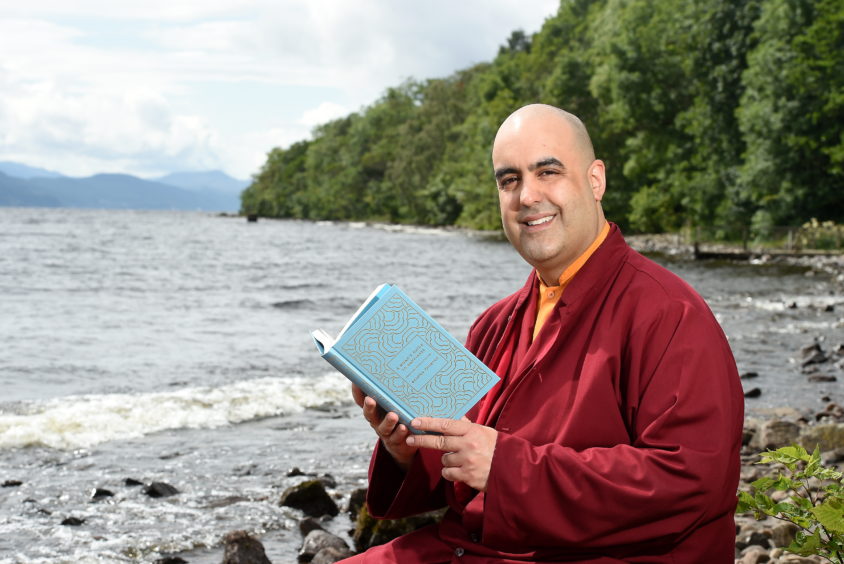 Mr Thubten added: "We are in a time now where we are more stressed than ever.
"But I also think we are in a time when people are much more open to creative solutions.
"Something like mindfulness meditation 50 years ago maybe would have been frowned upon in this part of the world, or seen as something very weird.
"I would love people to take away from this book the knowledge that happiness and peace are something that we can choose to cultivate through training. It's something inside us that we can train, even in difficult situations."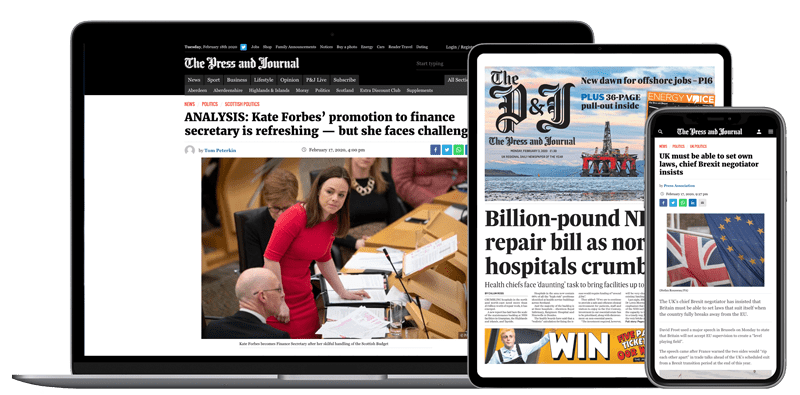 Help support quality local journalism … become a digital subscriber to The Press and Journal
For as little as £5.99 a month you can access all of our content, including Premium articles.
Subscribe