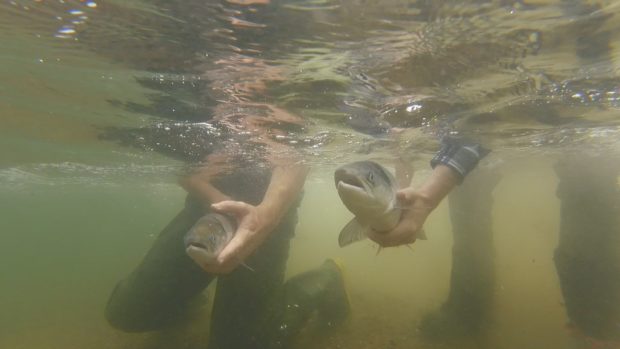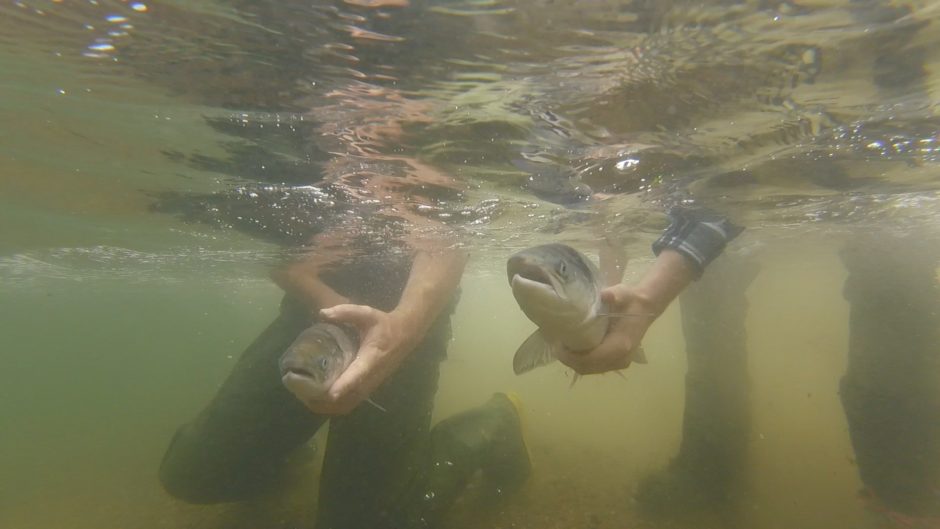 Salmon in the Moray Firth are being electronically tagged as part of an innovative project to combat declining stock.
The high-tech scheme being undertaken by the Ness District Salmon Fishery Board aims to help the conservation charity better manage their stock by examining their movements and pinpointing which rivers they head for.
Around 60 adult salmon will be caught and fitted with the innovative device over the next three weeks before being released back into the wild.
Director of the board Chris Conroy spoke about the exciting initiative saying: "Last year's Scottish catches were the lowest on record, causing great concern, and evidence-based management is a key part of the solution.
"We will be tagging over a three-week period. This will provide information on the direction and time of travel of the fish, survival rates and their last-known position. This will allow us to better manage our fragile salmon stocks."
Each electronic tag has been provided by the Aberdeen Harbour Authority providing the local board an invaluable way of keeping track of their stock.
Keith Young, engineering director at Aberdeen Harbour, said: "These acoustic tags were an innovative and invaluable way for us to track salmon during our 2017 Nigg Bay salmon tracking study. Understanding and protecting our marine environment is a vital part of our South Harbour expansion and we are pleased that these tags can be used to improve our understanding of salmon movement around the Scottish coast."
To record the vital data, a "gateway" of acoustic receivers will be installed across Chanonry Point and the Sutors, off Cromarty, enabling members to establish the direction the salmon is travelling.
Mr Conroy added: "Acoustic receivers will also be installed in rivers between the Deveron in the South round to the Brora and Helmsdale in the North. This will hopefully build up the first complete pattern of where the adult salmon are going.
"We would ask that if any angler catches a tagged fish, please do not remove the tag. Simply record the unique number on the blue 'Floy' tag, release the fish and notify the Ness District Salmon Fishery Board."
The project is being brought forward through collaborations with Ness and Beauly Fisheries Trust, local netsmen, the University of Glasgow and the Atlantic Salmon Trust. Meanwhile, funding for the contemporary project is being met by Marine Scotland.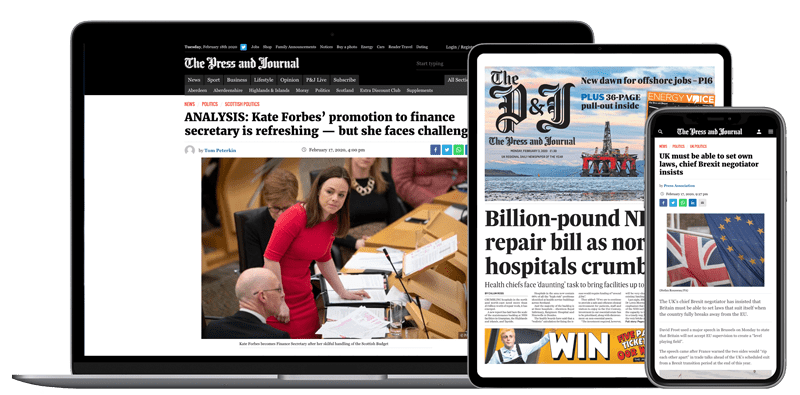 Help support quality local journalism … become a digital subscriber to The Press and Journal
For as little as £5.99 a month you can access all of our content, including Premium articles.
Subscribe