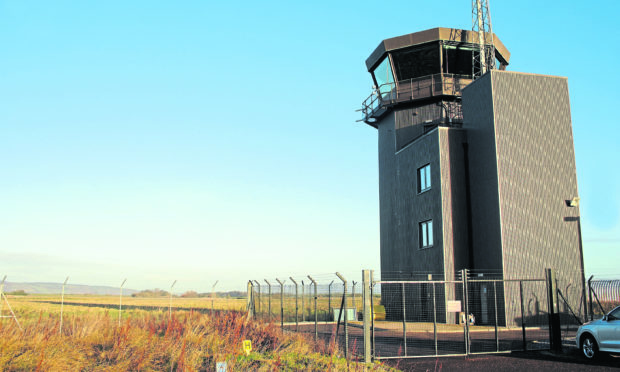 Holiday-makers were stranded in the north yesterday as a second day of snap strikes took place in an ongoing row over air traffic controllers' pay.
Flights were grounded at both Sumburgh Airport on Shetland and Kirkwall Airport on Orkney.
The 24-hour strike took place just a day after Inverness Airport was forced to close due similar action.
Strikes have been implemented after negotiations between Highlands and Islands Airports Limited (HIAL) and the Prospect union stalled following the rejection of a £10,000 improvement package, comprising of a retention allowance, earlier this month.
Richard Hardy, Prospect national secretary, said: "HIAL and Scottish ministers have left our members with no option but to strike.
"We have been seeking to resolve this dispute for more than a year and this action is only being taken as a last resort.
"Strike action is by its nature disruptive but if we are to safeguard the long-term future of air services in the Highlands and Islands we have to start paying air traffic controllers a fair wage.
"This is the only route our members see available to them to achieve this."
HIAL managing director Inglis Lyon apologised for the inconvenience being experienced, however, remained confident that a resolution can still be found.
He said: "Our position has been consistent throughout. We can only deliver an affordable settlement within the terms of public sector pay policy. So far Prospect has continued to ask for a pay increase far in excess of what we are able to afford and that unfortunately remains the situation.
"We remain committed to resolving the dispute."
Government ministers and local elected members encouraged both organisations to get back around the table to end the dispute and restore vital transport links to north communities.
Islands Minister Paul Wheelhouse said the proposal already offered to controllers was fair and provided adequate protection to the public sector jobs and services.
He added: "We continue to encourage both Prospect and HIAL to work towards a resolution to the pay dispute, which is clearly not in the interest of passengers or the communities served by HIAL airports."
Orkney MSP Liam McArthur said: "Passengers are paying the price for this long-running dispute. It is time that the unions and HIAL management get back round the table and thrash out an agreement."
Regional MSP Jamie Halcro Johnston said the dispute had "dragged on for far too long" and called for a resolution.
He said: "Ultimately both sides must recognise the consequences of their ongoing dispute on the region before further damage is done."
Fellow regional representative John Finnie has now called on the transport secretary to step in.
Further action is scheduled to take place today at Stornoway, Benbecula and Dundee airports.