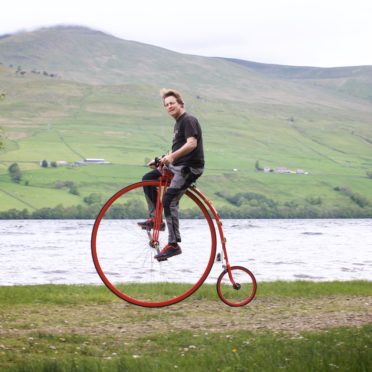 A Scottish adventurer is to cycle from Land's End to John O'Groats in aid of an Argyll charity.
But David Fox-Pitt MBE isn;t making things easy for himself – his mode of transport will be a penny farthing.
Mr Fox-Pitt has pledged to conquer the iconic 841-mile route in two weeks.
The journey will start on Tuesday, and he aims to cover about 70 miles per day across tough terrain.
Mr Fox-Pitt's travelling companion is the founder of the UK Penny Farthing Club, Neil Laughton.
The twosome will complete their Miles for Meals expedition in aid of Mary's meals.
Mr Fox-Pitt said: "Mary's meals is a phenomenal charity that Neil and I have been determined to help with.
"With Henricks' Gin's generous sponsorship support we have been able to put our wheels into motion and take on this challenge to raise much needed funds.
"Mary's Meals began by feeding just 200 children in Malawi in 2002. Today they feed 1.4 million children annually.
"Just £15, the cost of a round of G+T's is enough to feed a child for a whole school year."
Mary's Meals was founded by Magnus MacFarlane-Barrow in Argyll to provide relief overseas during the Balkan conflict in 1992.
He and his brother Fergus launched a local appeal for food, clothing and medicine, providing relief to individuals across the globe.
More than two decades on, the charity provides aid to 1.4 million children each year in some of the world's poorest countries.
The charity is one of a number of charitable causes the eccentric adventurer supports, through elaborate fundraising challenges and sporting events and has so far raised more than £40 million for good causes.
Mr Fox-Pitt, from Aberfeldy in Perthshire, added: "I like to make the seemingly impossible possible and through my work for charity I have encouraged thousands of individuals to surpass their own boundaries through successfully completing tough adventure challenges.
"I like to make people think outside the box and mastering the Penny Farthing is a perfect tool to illustrate how to overcome a fear of failure, embrace a new skill and above all make people smile."
The Penny Farthing also known as a 'high wheel' or 'high wheeler' was the first machine to be called a bicycle and was a popular mode of transport during the 1870s and 1880s.
Its name came from the British penny and farthing coins, one much larger than the other, so that the side view resembles a penny leading a farthing.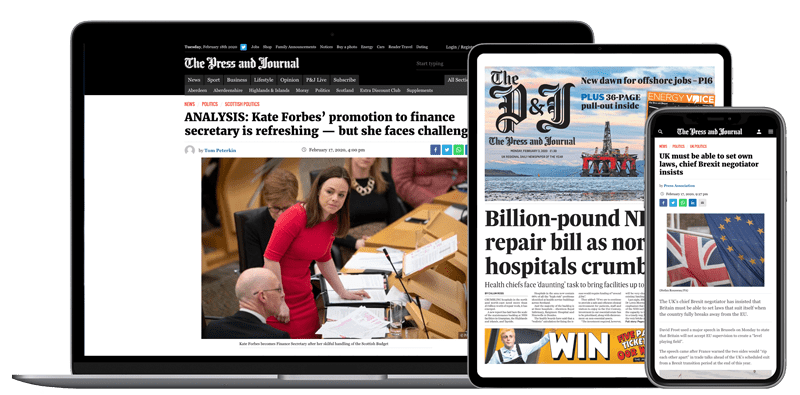 Help support quality local journalism … become a digital subscriber to The Press and Journal
For as little as £5.99 a month you can access all of our content, including Premium articles.
Subscribe