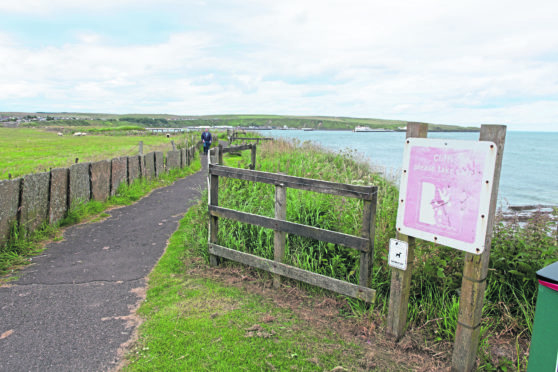 Highland Council is being pressed to improve safety at a popular clifftop path on Thurso's seafront.
Local union activists have joined Thurso Community Council in calls for action to help mitigate the risks posed to children and dogs, in particular, on parts of the town's Victoria Walk.
They are also unhappy that the local authority has only claimed responsibility for part of the path and is unaware who owns the stretch running from below the caravan and camping site towards Scrabster.
Thurso and Wick Trades Union Council chairman David Alexander said the parlous state of some of the fencing poses an obvious danger.
He asked: "Do we have to wait until somebody gets seriously injured or worse before something is done?"
The path has been the scene of a number of falls over the years – some fatal – the most recent in September last year involving 33-year-old local man Douglas Wilkie who was seriously injured.
Thelma Mackenzie, secretary of both the trades council and the community council, said safety work is badly needed.
As well as dilapidated wooden fences, there is a lack of clear warnings about the dangers, particularly for children and pets.
She said: "There is warning sign below the caravan site but it so weathered you can't read the writing, saying you need to be careful."
Local Highland Councillor Matthew Reiss said he is aware of the concern and he accepts work needs to be done to improve safety on stretches of the path.
He said the far north community payback team has been approached to provide labour, with the council providing the materials.
A complication, he said, is uncertainty over the ownership issue.
He said: "My understanding is that the council owns Victoria Walk up to the west end of the caravan site, where it has done various repairs.
"We don't know who owns the stretch from there to East Gills."
Caithness ward manager Alex MacManus is seeking to clarify this.
Mr Reiss said: "It's not an easy one and it is unacceptable that some of the fencing is held together with pieces of string.
"Nobody wants to see a massive fence or solid wall running all along the path.
"It's a matter of common sense and proportionality – we need to strike the right balance between
keeping the attractiveness of the area and not swamping it with health and safety.
"Whether it's the council or a private landowner who is responsible, it's just not possible to factor out all the risks."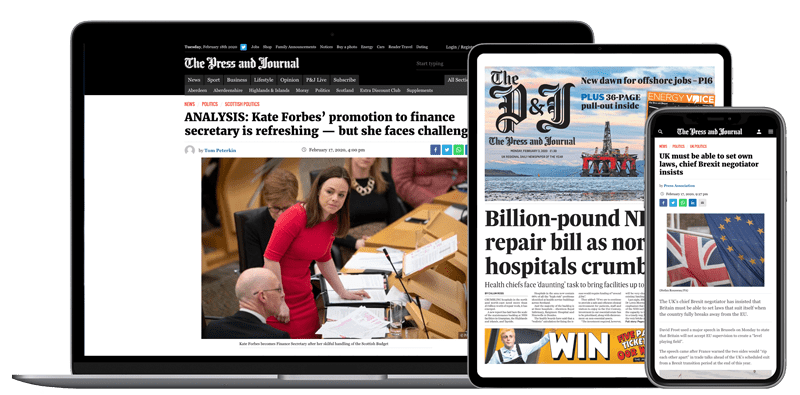 Help support quality local journalism … become a digital subscriber to The Press and Journal
For as little as £5.99 a month you can access all of our content, including Premium articles.
Subscribe