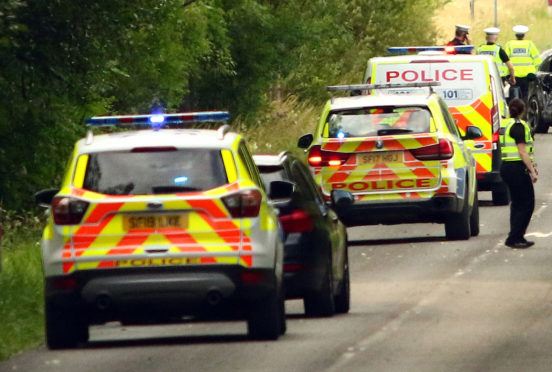 A three-car smash south of Oban yesterday morning saw one man airlifted to hospital in Glasgow while others were treated for minor injuries at the scene.
The accident happened in Friday morning's rush hour traffic at 8.30am on the A816 Oban to Lochgilphead road at Kilmore.
Emergency services were called to the scene and an air ambulance took one casualty to Glasgow. The road was closed for five hours as police waited for vehicles to be removed from the scene.
Police later confirmed that the man's injuries are not believed to be life threatening.
The accident involved a black Audi Q5, an orange Nissan Duke and a third unidentified car.
Eye witnesses said the Nissan car was on its roof and had landed in the middle of the road.
Two ambulances, police and a fire appliance from Oban were on the scene.
Commuters were thrown into chaos as there was no diversion route to Oban, other than a 95-mile detour.
Police moved initial traffic on, round a private country road – but eventually had to stop due to the volume of traffic.
Caught up in the traffic was the service buses between Oban and the Isle of Easdale, and a number of HGV trucks, as well as commuter cars tailing back for more than a mile in each direction.
A police spokeswoman confirmed: "We were called to a three-vehilce crash at 8.30am on the A816 south of Oban, at Kilmore.
"One man was taken to hospital by helicopter, and his injuries are not believed to be life threatening at this time.
"Other casualties with minor injuries were treated at the scene.
"The road was reopened shortly before 1.30pm."
She continued: "Inquiries are ongoing into the incident, and we can not confirm if anyone will be charged in relation to the accident at this time."
Police confirmed it was one of four incidents on the same stretch of road this week.
One homeowner on the roadside said: "It was a bad smash and I wasn't surprised when I saw the helicopter land in the field.
"People were held up for hours waiting for the road to reopen. The police were trying their best to keep the road open – but it was at a part of the road that made it almost impossible other than to do a long detour via Lochgilphead and Inveraray."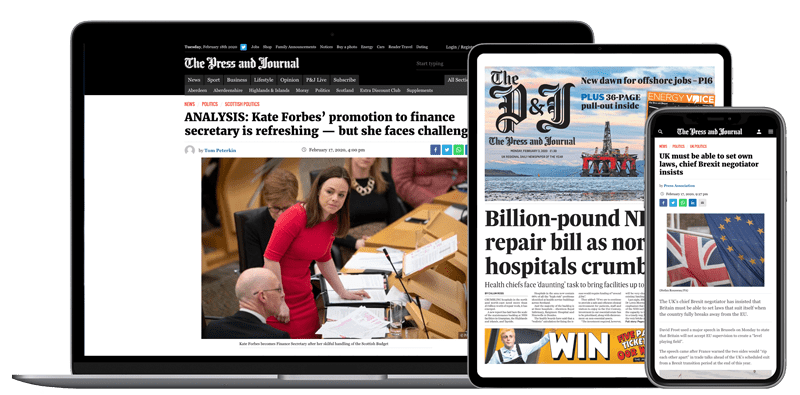 Help support quality local journalism … become a digital subscriber to The Press and Journal
For as little as £5.99 a month you can access all of our content, including Premium articles.
Subscribe