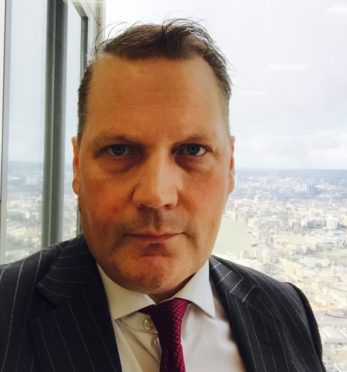 A island-wide community group have asked Argyll and Bute Council to drop a proposed £9 per day parking charge, by using a social justice Advocate.
A group representing the community councils of Mull and Iona have enlisted the support of Mike Dailly, principal solicitor and Solicitor Advocate at Glasgow's influential Govan Law Centre to argue that a Traffic Regulation Order (TRO) introducing parking charges on the island should be dropped – or they will take the council to court.
Mr Dailly has previously campaigned on a wide range of  social justice and access to justice issues, including unfair UK bank charges, the prevention of homelessness, debt law, public law and democracy issues.
The community plan to force the local authority to drop the enforcement of the parking charge under a TRO published last October, and approved by local councillors in June, saying it is an unfair levy on islanders – as they were never consulted on its introduction.
As a first step, Mr Dailly has written to Cleland Sneddon, the chief executive of Argyll and Bute Council, asking the authority to abandon its traffic regulation order for the island, he writes: "We would be obliged if you could please advise whether Argyll and Bute Council would be prepared to abandon the draft TRO."
His letter outlines the case law he would depend on to pursue a case against the council, which includes a similar prosecution against a local authority in England.
The letter continues: "We are instructed to pursue a statutory appeal to the Court of Session, if the the local authority makes the TRO."
One of the campaigners, Moray Finch of Mull and Iona Community Trust said: "The whole community has come together to take a stand on the TRO.
"If Argyll and Bute Council decline to drop the TRO then we will be asking people to make donations to a crowdfunding campaign – and the strength of feeling is such, I have no doubt it will be raised in a few days.
"Hopefully Argyll and Bute Council will see sense and drop the charges."
An Argyll and Bute spokeswoman said: "The council has been contacted by solicitors acting on behalf of local organisations and is considering the submissions which have been made."