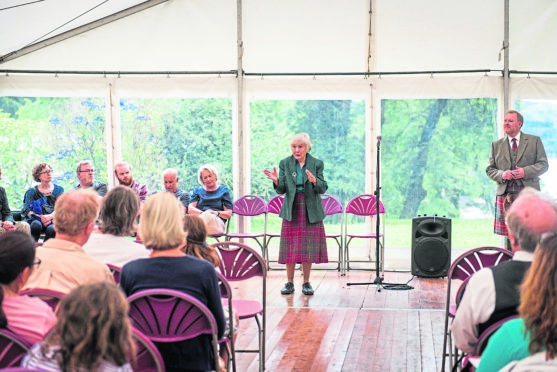 Oban will be full of members of the MacDougall Clan this week, as more than 250 descendants arrive in the west coast town.
The event, organised by Madam Morag MacDougall and a team of staff and volunteers based at the clan seat of Dunollie Castle, will see family from as far afield as America, Australia, Canada and Europe come to the town to learn more about the roots of their ancestors.
A spokeswoman for the event said: "Dunollie Museum, Castle and Grounds are delighted to be hosting the International Clan MacDougall Gathering."
The event was last held five years ago.
The spokeswoman continued: "More than 250 members of the Clan MacDougall are travelling from all over the world to join in with the celebrations.
"Over the course of the week, Dunollie will be hosting a programme of 70 events both on site, as well as in Oban and the surrounding areas.
"Local businesses have joined to host partnership activities, including Coastal Connections, Friends of Kilbride, Lismore Gaelic Heritage Centre, Oban Distillery and Oban Walking Tours.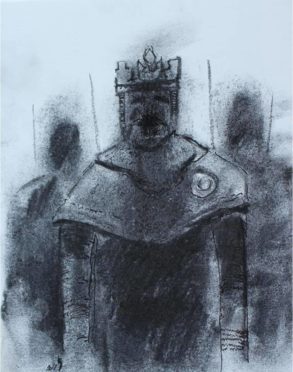 "With clan-based activities for attendees to enjoy, there is also lots for the local community to come and get involved in too – children's workshops, a living history day, heritage talks and a beautiful musical performance from musician and singer Rachel Walker based on the Brooch Of Lorn."
Composer Ms Walker said: "I am very much looking forward to working with Maureen Shaw for my concert Am Braiste tonight, as part of the Clan MacDougall Gathering 2019 for Dunollie Museum, Castle and Grounds.
"Maureen will narrate the musical story of the Brooch of Lorne, showcasing some of her own stunning original artwork to bring the story to life.
"The brooch is surrounded in mystery and legend, and it's story closely ties with the fate of the MacDougall's from the early 1300's to the present day.
"My piece features poetry and music from MacDougall bards as well as traditional and original music with strong links to the clan. "Maureen has collected rare images from the MacDougall archives which will be shown alongside her own work."
Ms Walker will be joined on stage by delighted to be joined by musician Sileas Sinclair, Gaelic singer James Graham and musican, and hubby, Andrew Stevenson for the performance.