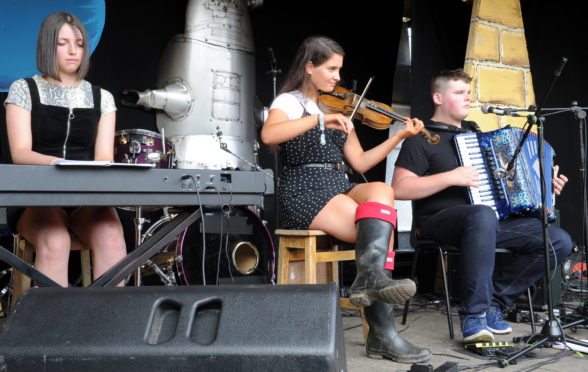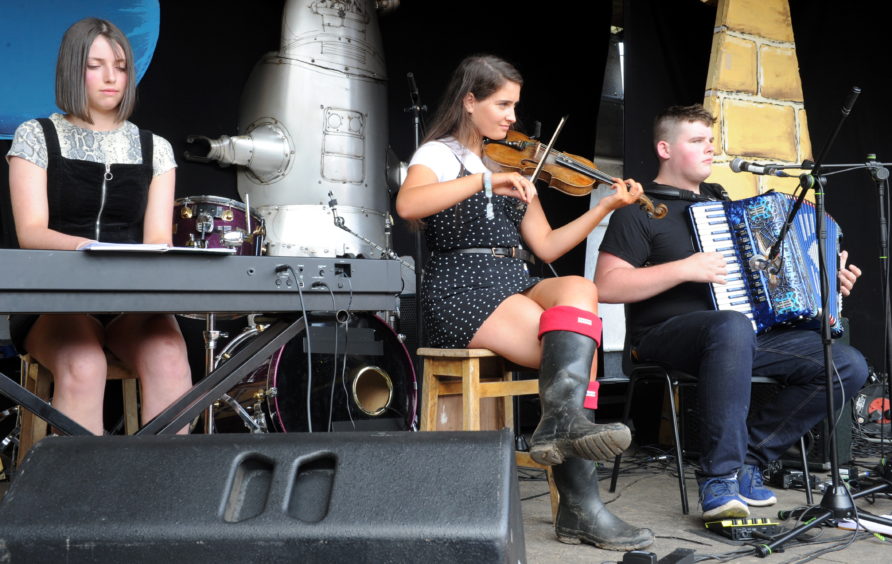 An emerging traditional band made their debut at Belladrum yesterday to rave reviews.
Shiel Ridge, a trio from Kintail and Banff, are being touted as the next Ho Ro and perhaps the up-and-coming Skerryvore successors.
The band met while studying at Plockton Music School, and during their performance hey showed off just what they had learned with a packed set of traditional tunes, new songs and even a rendition of Dirty Old Town.
Accordionist Louden MacKay, from Kintail, admitted he never dreamed that his first gig would be so huge.
The 18-year-old said: "We got the gig through a mum's friend. I never in a million years believed that our first gig would be at Belladrum."
Playing the Burke and Hair Music stage, MacKay was joined on stage by band members Holly-Ballantine Cook, 17, from Lochalsh and Banff-born Cara Slaughter, 15.
Louden said he was been influenced by another accordion player, Gary Innes.
He said: "I like the way he goes about music, he always seems to be happy and doing new things with traditional music."
But he admitted his dad, who died when he was just eight, was also a huge influence.
He said: "He was a box player. It is something that will always connect us. The first accordion I played was his box."
Fellow musician Michael Cassidy said the performance was "outstanding".
He said: "Louden was incredible. He had all the chat. The band had a few technical difficulties at the start of the set, and he just kept it all going.
"Then the music was very, very good."