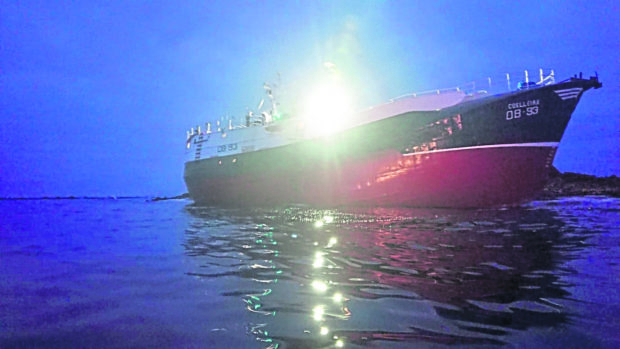 Pollution specialists have been drafted in after oil was spotted in the water around a fishing vessel stuck on rocks.
A full scale rescue operation was launched early yesterday after the Oban-registered Colleira ran aground at the Vee Skerries, near Papa Stour.
Fifteen crewmen were winched to safety after the alarm was raised at around 1.30am yesterday.
It had been hoped the Anglo Spanish longliner would refloat at high tide, but last night the MCA confirmed it was "hard aground".
Now the agency has launched its wider response, consulting with the duty counter pollution and salvage office and inspections officers.
The master of the 98ft boat and chief engineer were taken back onboard yesterday to inspect the propeller and engine, but were removed after it listed port-side.
Two tugs, the Tystie – contracted by the fishing vessel's owners – and the EVT, Ievoli Black, – are at the site.
A MCA spokeswoman said: "The lifeboat has reported an oily sheen around the vessel and the immediate skerry, the precise source of the leak from the fishing vessel is unknown at the moment.
"The wider MCA response organisation has been activated, with the duty counter pollution and salvage office, duty secretary of states representative and duty survey and inspections officer all engaged with the incident.
"A more detailed survey of the grounded vessel will be needed to determine future salvage action."
The search and rescue helicopter from Sumburgh and RNLI Aith were sent to the scene at around 1.30am yesterday while coastguard teams, police and the Fishermen's Mission gathered onland.
After the men were transferred to the Clickimin emergency landing site, they were taken to hospital as a precaution.
However, nobody was injured and all on board were praised for wearing their life jackets.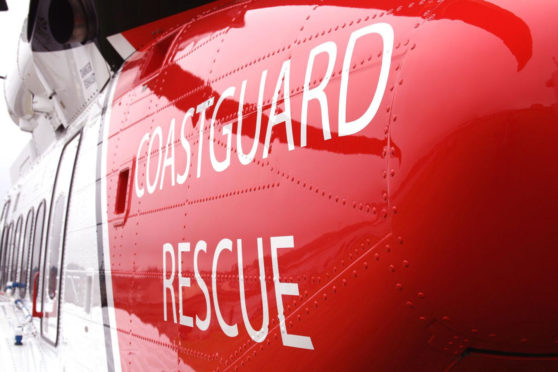 Lifeboat crews remained with the stricken vessel throughout the day to see if it would refloat.
A coastguard spokeswoman said: "HM Coastguard received a DSC distress call and an Inmarsat distress alert from a vessel at around 1.30am.
"The crew members were taken to hospital to be checked over and Fisherman's Mission was making arrangements to provide support to them."
The area surrounding the Vee Skerries is known to be a tricky spot, with many ships wrecked around the rugged coastline of Papa Stour.
Tiptans Skerry in Hamnavoe has in the past claimed ships from the Netherlands, France, Germany and Norway.
The Aberdeen-based trawler Ben Doran foundered on Vee Skerries in March 1930, with the lifeboat from Stromness in Orkney – 120 miles away – taking three days to reach the scene.
But despite being able to see the last crew members clinging to the rigging neither they, nor the local boats were able to rescue them due to the atrocious weather conditions.
All of the fishermen were drowned.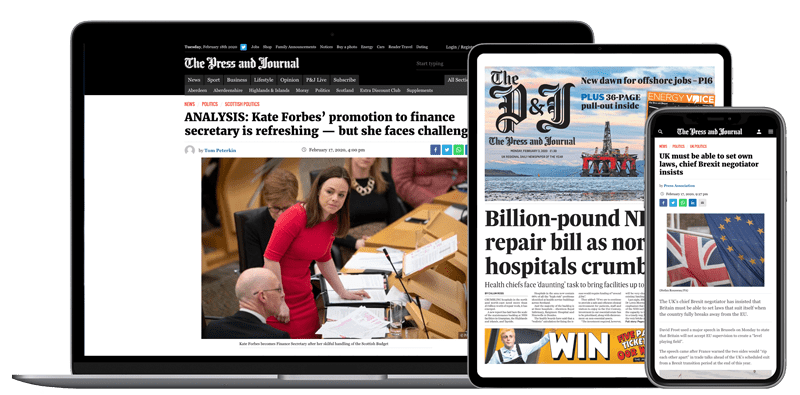 Help support quality local journalism … become a digital subscriber to The Press and Journal
For as little as £5.99 a month you can access all of our content, including Premium articles.
Subscribe