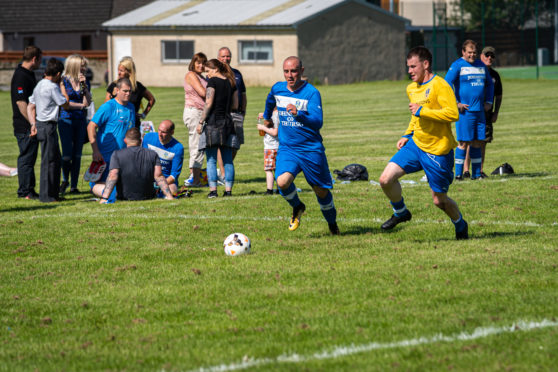 Emergency crews in the north of Scotland have raised more than £10,000 after going head-to-head in a charity football match.
More than 30 members of Thurso lifeboat and the local fire station battled it out in front of a packed audience at the rugby club on Saturday to generate funds to purchase several defibrillators for the local community.
The concept was the brainchild of Brian Davidson, a retained firefighter at Thurso Fire Station, as a way of reviving their fundraising efforts in the community.
He explained: "The station is quite charitable, but that has sort of slipped in the last few years, so I sat down one night and thought maybe we should start doing a bit more and I just came up with the idea of a football match.
"I want people to know the fire station and the RNLI at Thurso and the emergency services support the community and we are always planning to do a little and give a little back."
Meanwhile, Ron Gunn, volunteer press officer for Thurso Lifeboat, said: "The most important thing we do is raising awareness of the emergency services, especially the RNLI as it relies on the support of public donations. All emergency services need the support and recognition in the general public for the work that we do."
During the day of festivities, locals enjoyed a barbecue as well as face painting while the players took to the pitch.
As the match drew to a close, a charity auction was then held, following an outpouring of donations, both locally and internationally.
A series of cash donations were received from local businesses alongside signed football shirts from internationally acclaimed football clubs Real Madrid and Barcelona as well as a signed ball from both Manchester United and West Bromwich Albion.
Mr Davidson said he was overwhelmed by the community's response.
He said: "I am absolutely delighted. I am delighted with the community banding together. I would just like to thank everyone for their support.
"And I am hoping we can do it again sometime soon."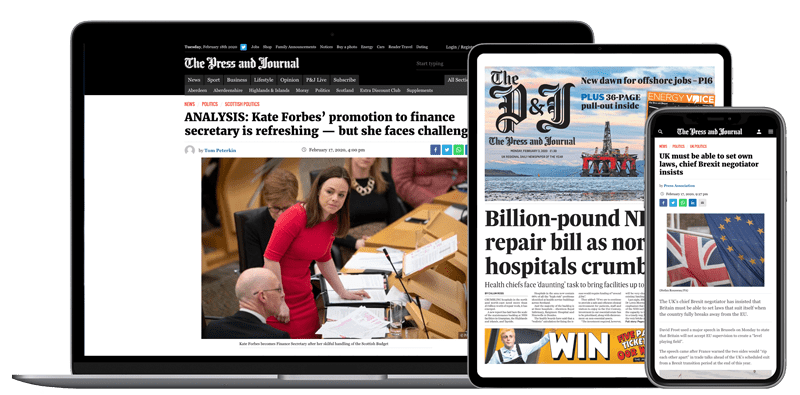 Help support quality local journalism … become a digital subscriber to The Press and Journal
For as little as £5.99 a month you can access all of our content, including Premium articles.
Subscribe