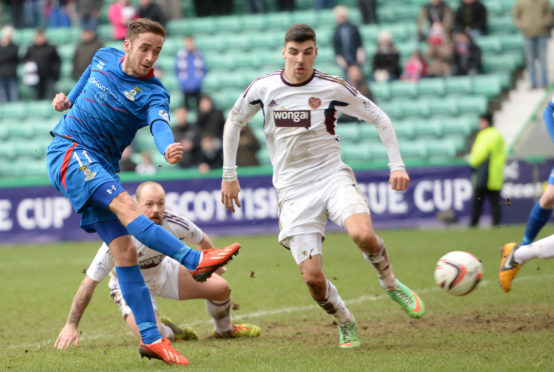 Former Inverness Caledonian Thistle ace Nick Ross has spoken of the surreal atmosphere in wake of the mass shooting in El Paso, Texas.
The Caley Thistle academy graduate is now playing with the USL Championship side after moving stateside in January.
Twenty people have been killed as a result of the El Paso shooting, with a further 26 injured after a man opened fire in a Walmart store – just a few miles from the US-Mexican border.
The central midfielder Ross, a star of the El Paso Locomotive side, was out for a coffee with a teammate on the east side of El Paso at the time of the attack in the west side.
Last night, the 27-year-old – who revealed he and his team mates had been sent a texting urging them to get home to safety – described the "surreal" atmosphere and admitted it had made him second-guess people.
"It's something you don't really expect to happen and it's a bit mad," he said. "It has created a very surreal atmosphere.
"This side of the city hasn't really been that greatly affected but I have been to that Walmart and go to the mall next door quite a bit.
"I was there just two weeks ago and it just makes you think that it could have been one of the times I was there and that just anything like that could happen at any time.
"I was with a teammate in Starbucks when I heard the news.
"It was weird because you start judging every person coming in and thinking that it could be anyone who could just randomly do something dangerous.
"One of the boys from the team was actually in the mall with his family at the time it happened. We were trying to get a hold of him but it turned out his phone had died so that was a bit scary at first. Eventually, he did reply to say they were all right but it just shows it could have been anyone and at any time.
"You hear about this happening in different cities but this is one of the safest places in America."
Mr Ross said that the community in El Paso was in shock but had rallied around to give blood to help the injured.
Mr Ross added: "From what I have seen that's just the spirit of this city. Everybody just sticks together and look out for one another.
"I am not surprised to see so many people offer to help."