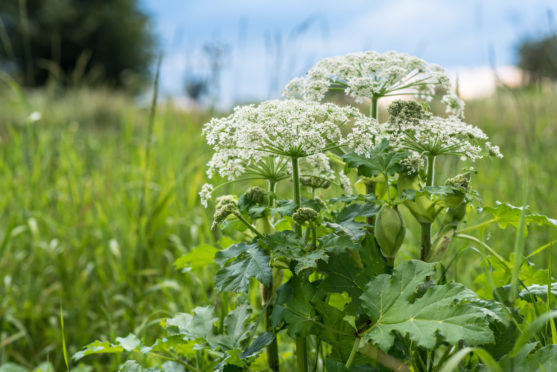 A popular area of common ground in Oban has been declared a no-go area after at least four people were injured by toxic plants.
They were treated for blisters and burns, with one attending accident and emergency, after coming into contact with giant hogweed in the town's Soroba area.
Worst affected was a local man who had volunteered to cut grass there only to find his body covered in a rash and weeping blisters.
He was given emergency treatment by his GP after the extent of his injuries became clear.
Community groups have now urged the public to beware the site, which is popular with children and adults alike.
One of the injured three, who asked not to be named, said: "I decided to cut the overgrown grass, ferns and weeds on the common ground in front of my house in Shuna Terrace.
"Unbeknown to me, one of the numerous weeds needing cut down was the poisonous giant hogweed.
"I have unfortunately been badly burned by this very dangerous plant.
"After coming into contact with it, I was instantly infected and my skin came out in very red, inflamed blisters."
It is understood the man visited the community pharmacist who directed him to an emergency appointment with his GP where the blisters were treated.
The resident said children regularly played in the grassed area and said he had concerns for the health of local youngsters, including his neighbours.
Those concerns are shared by Nicola Wilson from the Soroba Community Centre group, who said: "We want anyone who is outside and playing in the long grass to be aware of this poisonous plant as it can be very dangerous.
"You only have to come into contact with it to be poisoned and the blisters from it can be very serious.
"Thank goodness the man who reported it to us was able to identify what it was and he was treated very quickly. It is rife in Soroba and up onto Lonan Drive."
Two other people who have come into contact with the weed have been treated by their doctor, with another going to accident and emergency for treatment.
A spokeswoman for Argyll and Bute Council said: "We ensure we continually adopt best practice in dealing with harmful and invasive plants such as giant hogweed.
"It is the responsibility of landowners to treat, but our amenity services team is happy to provide people with advice on how to address the problem."
More information about the plant can be found on the council's website at argyll-bute.gov.uk/planning-and-environment/invasive-and-harmful-plants.
Members of the public can also report sightings of invasive plants online at argyllandbute.custhelp.com/app/AS/Invasive_Plants.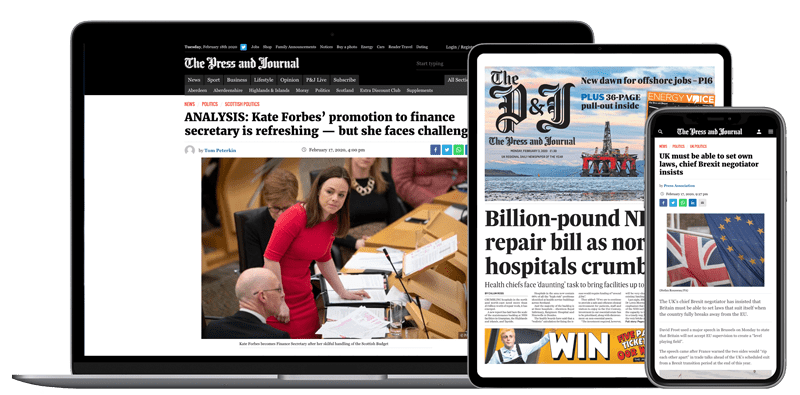 Help support quality local journalism … become a digital subscriber to The Press and Journal
For as little as £5.99 a month you can access all of our content, including Premium articles.
Subscribe