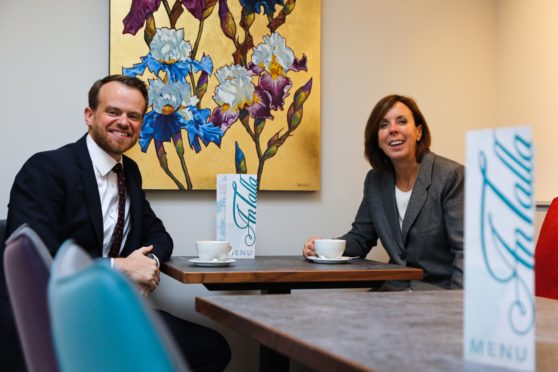 The £2.5million project to turn a dilapidated hall into a visitor gateway to Loch Ness and the Caledonian Canal has proven to be a massive hit, attracting double the expected visitors in its first month.
More than 10,000 have flocked to An Talla on the banks of the famed loch, blowing all expectations out of the water.
The extensive renovation of the Victorian-built former Dochgarroch Village Hall comprises a ticket reception for Loch Ness by Jacobite cruises, an entrance hall, retail outlet, and a 90-seat café built around a new central courtyard.
An external terrace also overlooks the Caledonian Canal towpath and quayside.
So far customers have feasted on over 6,000 lunches, more than 3,000 cakes, 4,250 cups of coffee and 1,600 teas – double the expectations of developers.
Freda Newton MBE, managing director of Loch Ness by Jacobite and founder of An Talla, said: "Refurbishing and stocking An Talla was a real labour of love.
"Over the past few years, we have poured over designs and travelled the length of the country selecting the best products to sell. So, it is absolutely wonderful to see others love what we've done.
"With Loch Ness by Jacobite, we've managed a tourism business for 17 years. Now with An Talla, we have a product that is as popular with locals as it is with visitors, which is a real boost for the overall business."
The new venture is drawing on some of the best produce on offer from local suppliers, making the most of high-quality food and drink to deliver the best possible taste of the Highlands for visitors.
Chris Taylor, VisitScotland's regional leadership director, congratulated the team at An Talla for their successful first month.
He said: "The café is an exciting addition to the local area and it is fantastic to see the emphasis on local food and drink. Stunning scenery, rich history, a vibrant culture, a strong culinary offering and a warm welcome are just some of the reasons that visitors from all across the world are drawn to the Highlands.
"Tourism is at the heart of the Highland economy, generating sustainable economic success, jobs and inclusive growth opportunities."
Barrie Aird of the Bank of Scotland – who provided a seven-figure funding package to assist the project – welcomed the boost the new venture was bringing to the tourism industry.
He said: "Tourism contributes more than £11billion a year to the Scottish economy and brings a huge amount to communities like Dochgarroch.
"For us, helping operators like Jacobite diversify their offering to stay ahead of the game is extremely rewarding and one way we're helping Scotland prosper."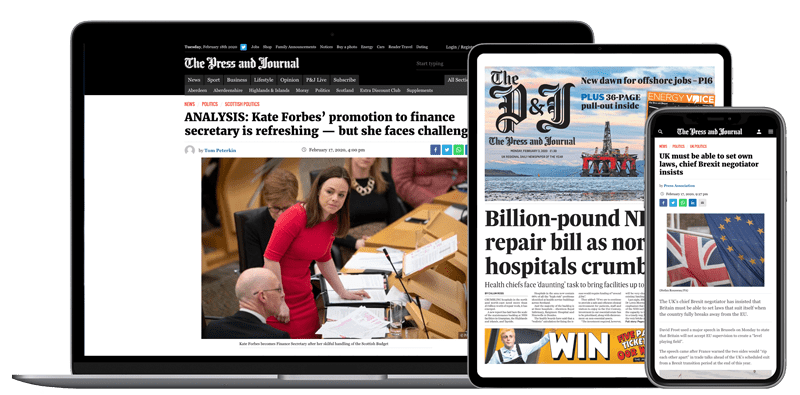 Help support quality local journalism … become a digital subscriber to The Press and Journal
For as little as £5.99 a month you can access all of our content, including Premium articles.
Subscribe