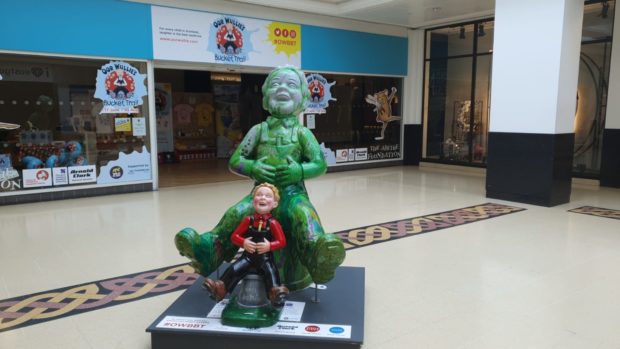 A new Oor Wullie sculpture has been unveiled in Inverness as part of this summer's art public art trail – and this time the community will be able to have him along for a visit.
A specially created Wandering Wullie will be made available to local groups holding fetes, or events celebrating Oor Wullie's Big Bucket Trail to support the work of children's charity The Archie Foundation.
The sculpture was created by Scottish artist Clare Mackie. Wullie will appear at events across the region, raising the profile of The Archie Foundation, one of three charities to benefit from the nationwide trail.
The "I love Archie" sculpture portrays a rosy-cheeked young Wullie after a visit to hospital, with the charity's mascot Rabbie tucked in his back pocket.
Ms Mackie said the inspiration from the design came from her own experience of being in hospital as a child.
She said: "Children are so vulnerable in hospital and miss their parents – it's such a frightening time.
"Wullie has got his toy, Rabbie, in his back pocket to cuddle in to just like kids in hospital. And it helps identify him as being in hospital but he's doing well.
"When I was little I had concussion and was in hospital for two days. I was terrified, it was such a frightening time. When my parents visited I would cry with joy, then I sobbed again when they left.
"It's such an important thing to keep children positive and to give them a positive experience of being in hospital – which is what Archie aims to do."
Katie Kyle, Archie's partnership manager, said: "The wee Oor Wullie will be available for community groups holding fetes or shows, or community groups who would like the chance to share the joy of the trail."
Any local community groups who would like to have I love Archie at an event should email katie.kyle@archie.org.
For the time being, he will be on display at the official Oor Wullie's BIG Bucket Trail shop in the Eastgate Shopping Centre in Inverness.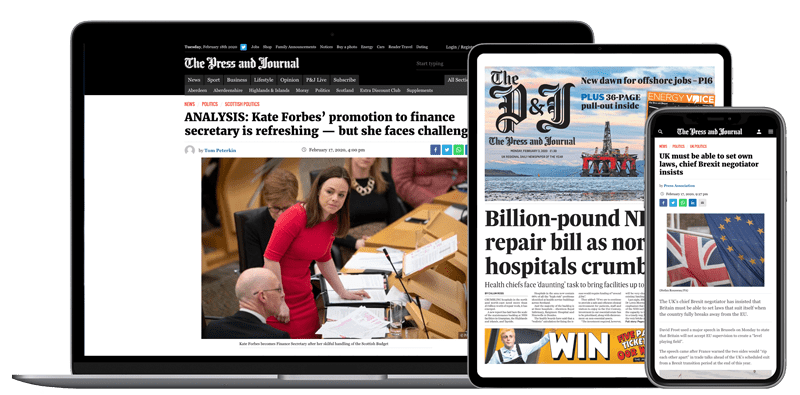 Help support quality local journalism … become a digital subscriber to The Press and Journal
For as little as £5.99 a month you can access all of our content, including Premium articles.
Subscribe