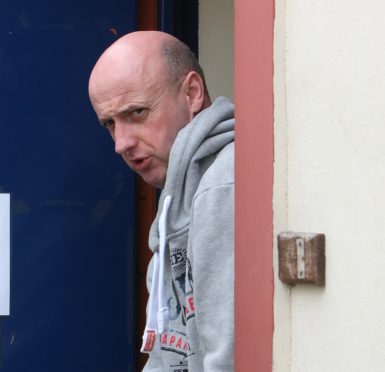 A serial stalker from the Highlands became obsessed with an Aberdeen woman he met on a date and terrorised her for months.
Alness man Lee Blackburn clocked-up hundreds of miles as he turned up unannounced at his victim's work and loitered in the corner of a pub to watch her without her knowledge.
The 42-year-old, who had three previous convictions for following women, also tailed the mum to her home on more than one occasion.
At Aberdeen Sheriff Court yesterday, Blackburn admitted stalking his latest victim and causing her fear and alarm between March 30 and June 10 this year.
He narrowly avoided a prison sentence but was warned if he fails to comply with court orders he is likely to go to jail.
Fiscal depute Christie Ward said Blackburn and his victim met on a dating app in March before exchanging messages on Snapchat and agreeing to meet for coffee.
She said Blackburn and the woman had spent a night together at a hotel in Aberdeen but that when they met for a second time the following weekend the woman broke the news she was "not looking for a serious relationship".
They continued to message each other in the following weeks, but the court heard his attentions soon intensified.
In late April, the shop worker turned-up unannounced at a hair salon in Aberdeen after his victim mentioned she was getting her hair done.
That evening, the mother of three was on a night out in the city when she again discovered Blackburn was nearby.
Ms Ward said: "He messaged her asking who she was speaking to and when asked how he knew she was speaking to anyone he replied 'I am in the corner of the pub'."
The next day was her birthday, the court heard, and again Blackburn arrived unexpectedly at the end of her shift at work.
Ms Ward added: "The woman had not said what time she would be there."
In the following months, he appeared unannounced at multiple locations in Aberdeen, offering gifts and repeatedly asking for another chance with the woman.
The court heard he had followed her by car and on foot and, on one occasion, followed her onto a bus and then to her home.
Shortly after that she contacted the police.
Blackburn told the court that while he had a successful career – as a supervisor on a shop floor – his personal life was "in disarray".
Sheriff Graeme Napier referenced social work reports in which an element of "victim-blaming" was noted and pointed out that Blackburn now had four convictions for stalking.
But he said: "With a considerable amount of hesitation I am going to give you a non-custodial sentence."
The sheriff added: "If you breach any condition it is likely you will end up in custody."
Blackburn will be confined to his home in Kirkside, Alness, between the hours of 7pm-6am for the next four months and has been enrolled on a domestic abuse offender course.
He has also been placed under the supervision of social workers and banned from approaching his victim, her home or her place of work for two years.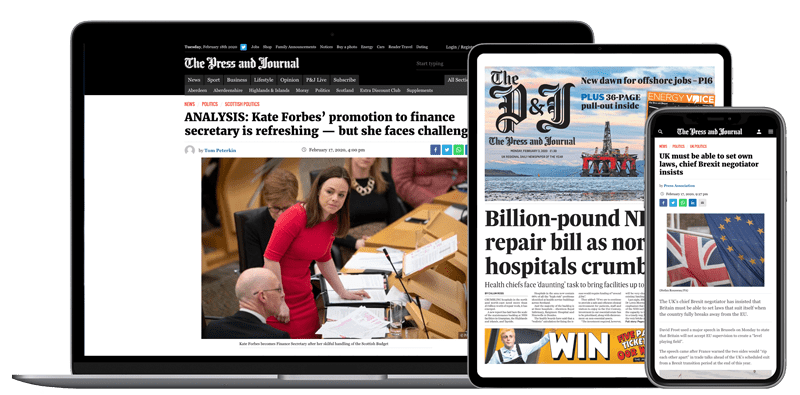 Help support quality local journalism … become a digital subscriber to The Press and Journal
For as little as £5.99 a month you can access all of our content, including Premium articles.
Subscribe