We are days away from the start of another school year – and all the shopping for everything from gym shoes to lunchboxes that goes with it.
But an Argyll charity is asking school pupils across the north and north-east to celebrate the new term by donating their old schoolbags to children more than 7,000 miles away.
Local children can take part in The Backpack Project, run by Mary's Meals, by filling their old bags with notepads, pencils and clothes.
The charity will then send them to schoolchildren in Malawi – with more than 40,000
bags being donated every year.
Daniel Adams, Executive Director of Mary's Meals UK, said: "I hope pupils in the north will celebrate the new term by joining in The Backpack Project and donating their old bags to children who eat Mary's Meals in Malawi.
"A bag filled with school essentials is a wonderful gift because it ensures these children can get the most out of their education, giving them a ladder out of poverty and the chance of a better future."
Since the launch of The Backpack Project in 2005, UK supporters of the charity have donated more than 500,000 school bags to children in Malawi.
One of the poorest countries in the world, is home to Mary's Meals' largest school feeding programme, which reaches 32% of primary school aged children across the country.The Backpack Project
To find out more about The Backpack Project, please visit www.marysmeals.org.uk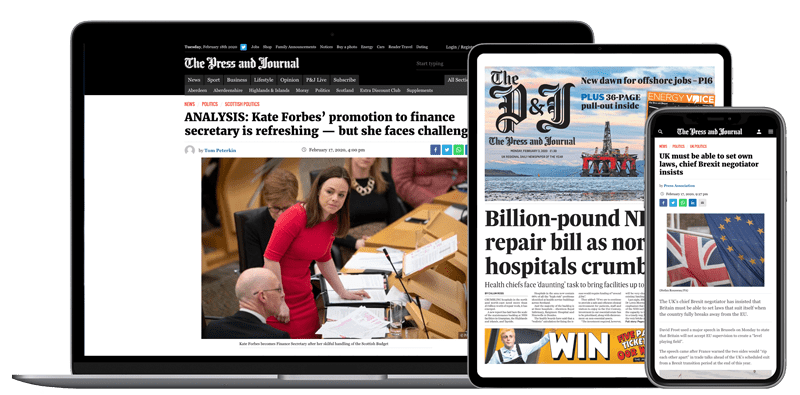 Help support quality local journalism … become a digital subscriber to The Press and Journal
For as little as £5.99 a month you can access all of our content, including Premium articles.
Subscribe