Men of the Glen recognised as Glenelg Mountain Rescue Team leader steps down after 21 years
A video has been launched, recognising the bravery of a west coast mountain rescue team, whose leader is leaving the role after more than 20 years of service.
Glenelg Mountain Rescue Team (GMRT) has been in operation since 1973, serving the Parish of Glenelg and its 300-strong population in the intervening period.
However, there is change at the helm with Donnie MacDonald bowing out after serving as the team's leader for more than two decades, and handing the ropes over to Ronnie MacDonald who has assumed the head role.
Donnie, the skipper of the renowned Glenelg to Skye ferry, which docks at Kylerhea on the Misty Isle, has taken the decision to step aside to allow, in his words, "somebody younger to take over".
He added: "The gear that we have has changed a lot over the years. It's all much lighter and has improved, it is waterproof and is more practical.
"When I started off, we had the old stretchers, but now they are much lighter and easier to get casualties off the hill. Before my time, they even used old gates to get folk down.
"The technology is much better now with GPS and whatnot, but local knowledge is the most valuable tool of the lot.
"All of our team know the land. We all know different areas and it is the best asset we have.
"Although I am stepping down, I am still going to remain on the team to provide help. I learned a lot from older people with experience and I intend that to continue.
"I will miss it. I will probably miss the planning, but I will still be involved."
The skipper is no stranger to serving his community and will continue in his role as a retained firefighter for the Glenelg station, a job he has held for 30 years.
And, as he hands over the reins, a new video telling the tales of some of the team members during their most daunting missions has come to light.
Entitled Men of the Glen, the video has been produced by Londoner Jon Davies, who spent time in the west coast village learning more about the operations and people behind the GMRT.
Mr Davies said: "It was quite an experience. We knew we would find something good but we were quite surprised with what we got.
"These are just ordinary guys who are doing these marvellous things."
Despite the large focus on the males in the video, GMRT was founded by a female. Back in 1973, the then local GP, Dr Catherine MacInnes, rallied the glen's residents together to form the vital lifesaving team.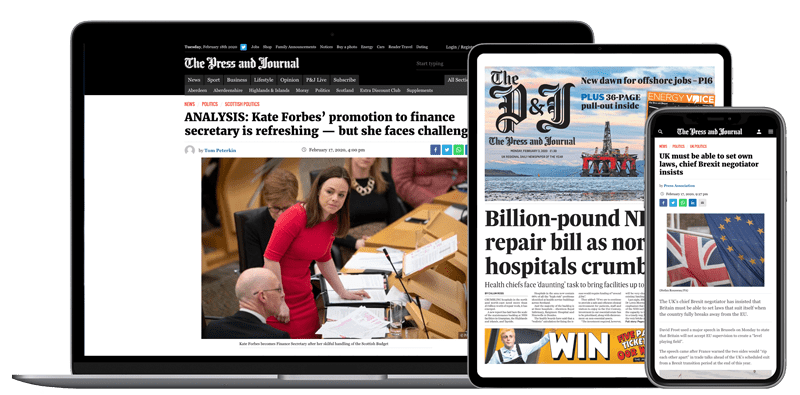 Help support quality local journalism … become a digital subscriber to The Press and Journal
For as little as £5.99 a month you can access all of our content, including Premium articles.
Subscribe