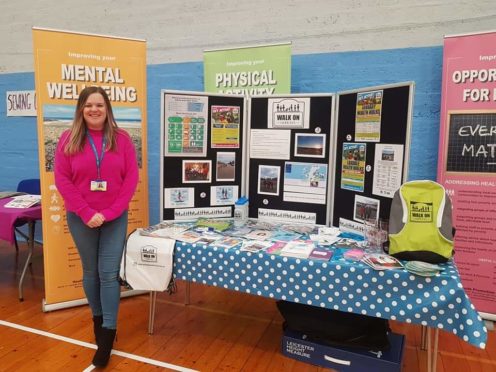 An inspiring volunteer is helping to put the Western Isles on the walking map after being shortlisted for a prestigious award.
Karen Peteranna, 36, from Stornoway, has been nominated as the health walk volunteer manager, at an event to celebrate Scotland's national walking charity, Paths for All.
The annual event showcases the nation's walking champions and the outstanding dedication and achievements of volunteers across the country who help to create a happier, healthier and greener Scotland.
Ms Peteranna said: "I'm honoured to be considered for Paths for All's volunteer awards. I love what I do and I get so much satisfaction out of seeing people getting out and enjoying the fresh air.
"Since starting a few years ago, I've trained around 57 volunteers.
"Although Walk on Hebrides has grown considerably, we have plenty  of new ideas in the pipeline for next year, including training new volunteers, establishing new walking routes and introducing strength and balance exercises.
"It's fantastic to be acknowledged by Paths for All and to be able to shine a light on the walking community in the Western Isles."
Colin Gilmour, health improvement manager at Walk on Hebrides, NHS Western Isles, nominated Ms Peteranna for her contribution to health and wellbeing around the Western Isles.
Mr Gilmour said: "Karen has delivered training courses in three different islands. She has helped volunteers to establish seven new walks and created networking events to support and motivate them. Her commitment and enthusiasm for the project is testament to the pool of walk leaders."
The event takes place at the Scottish Parliament on Tuesday, September 10.