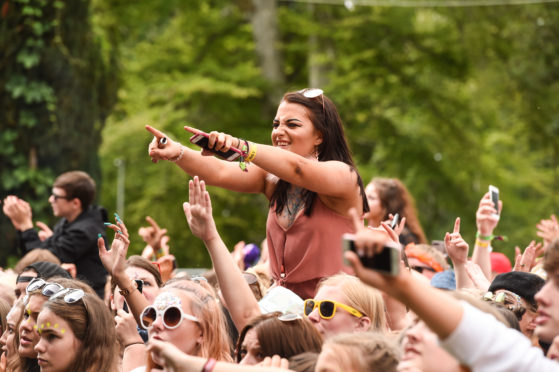 Belladrum Tartan Heart Festival 2020 has already sold out all its adult, child and campervan tickets in the space of less than a week.
The award-wining event, held near Beauly, brings together well-known A-list bands alongside new and emerging artists, and is being held on July 30 to August 1 next summer – a week earlier that normal.
Organisers released tickets a month earlier than in previous years to allow a monthly payment plan to be extended to 11 months.
This was done to make the festival more affordable to revellers.
Organisers have held back 1,000 tickets which will be put on sale for die-hard aficionados of artists featured in its first headliner announcement, which Belladrum officials hope to make towards the end of the year.
Festival spokesman Dougie Brown said: "We deeply appreciate the enthusiasm shown for the festival by our family audience which comes off the back of our most successful edition of the festival yet, which happened only a week ago."
"We have put the same number of tickets as in 2019 on sale including free kid's tickets, and we have been delighted by how keen our audience is to come back again next year."
Current adult ticket holders will be given preferential treatment with the initial allocation of child tickets being released to them first on a pre-sale link via Skiddle, and any unused tickets will be put on general resale shortly afterwards.
Any returned briefs will be made available at 10am on October 1 .
Glamping and Club Clan Bella tickets are also nearly sold out.
The festival has been brought forward a week in 2020, so it doesn't clash with the Black Isle Show and Moy Game Fair, and the event will still run from Thursday to Saturday.
Belladrum Tartan Heart Festival is an all-ages event and the largest camping and outdoor festival in Scotland.
After more than 200 people were duped into buying fake tickets for both the festival and bar at this year's event, organisers have urged anyone who might have missed out on the festival not to fall for offers from ticket scammers.
They have added the public should only buy tickets via Skiddle's resale function when it goes on stream or via Twickets.