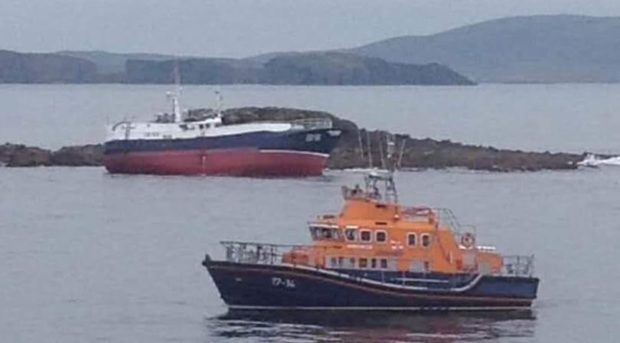 Eight days on since 15 crew members were dramatically airlifted from a grounded fishing vessel off the coast of Shetland, the owner of the vessel is still in the process of trying to remove the wreck as bad weather has put a halt to any progress.
The 98ft long Colleira fishing vessel ran aground in the small hours of Sunday August 4 and has remained in its position at the Vee Skerries near Papa Stour since.
An official probe by the Marine Accident Investigation Branch (MAIB) into the grounding is underway, to establish the full circumstances of the incident.
The Oban-registered fishing vessel was forced to issue a distress call to the Maritime and Coastguard Agency before 15 members of the crew were winched from the vessel and taken to hospital on the mainland as a precaution.
Efforts were made initially to refloat the vessel; however these proved unsuccessful.
As a result, the vessel, which listed to its port side, remains aground in the Vee Skerries.
A coastguard spokeswoman said: "The owners and insurers are attempting to recover the debris and oil from the vessel. However, the weather conditions to date have prevented any access to the island or the vessel.
"The MV Constructor has assumed guard duties and is standing by awaiting a suitable weather window to attempt the recovery of the debris and oil.
"The owners and insurers are continuing to work on plans to remove the wreck."
The spokeswoman confirmed there have been no recent reports of any pollution from the vessel, with interested parties being kept in the loop over any developments.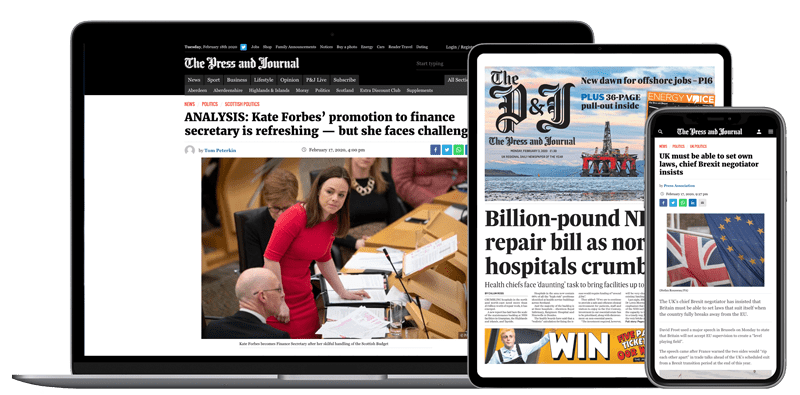 Help support quality local journalism … become a digital subscriber to The Press and Journal
For as little as £5.99 a month you can access all of our content, including Premium articles.
Subscribe