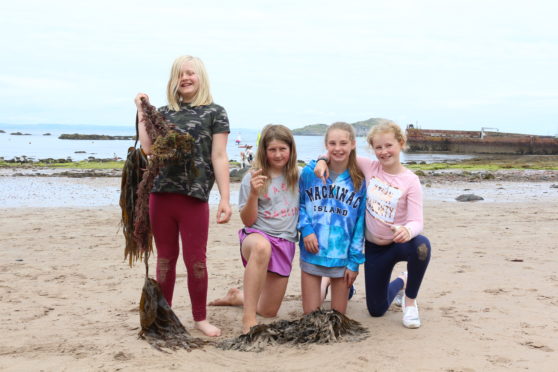 Children from Argyll and the Western Isles are taking charge of the coastline as part of Scotland's Year of Coasts and Waters in 2020.
YouthLink Scotland volunteers have launched On Our Wave Length, a project to support young people in researching the impact of climate change in their coastal communities, alongside a nationwide campaign.
The initiative is a partnership between YouthLink Scotland and Traditional Arts and Culture Scotland, funded by the National Lottery Heritage Fund.
Young people from the Western Isles, Argyll and Bute, North Berwick, South Ayrshire and Fife will be supported to investigate the environmental consequences along the beaches and waters of their coastal areas.
At the beginning of the Year of Coasts and Waters 2020, the project will be launching a youth-led national campaign to highlight the damaging environmental and social impacts on our coastal communities.
Amy Calder, from YouthLink Scotland said: "Watching Greta Thunberg and young people across the world marching through the streets to fight for a sustainable future, showing adults that climate change is real and needs tackling now, has been extremely inspiring. It also highlights the power of youth voice in holding adults to account for actions that will affect them and future generations."