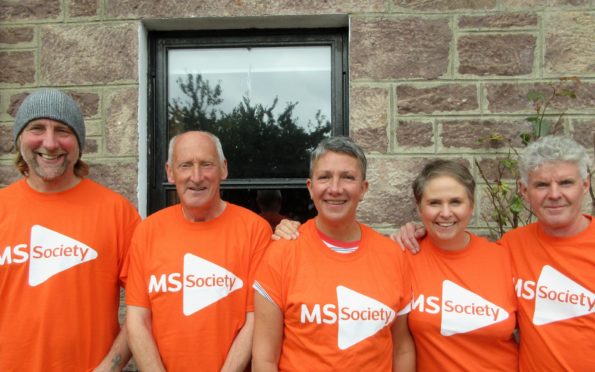 A group of rowers who challenged themselves to travel between Stornoway and Ullapool in just 15 hours, completed the challenge – and almost beat the CalMac boat running on the same route.
Five hardy participants from Ullapool set themselves a challenge of raising £22,683 – £1 for every stroke they had to row between the Western Isles and home to raise money for the MS Society.
The idea to raise the money came from Lorraine Thomson, who asked four fellow rowers, Anthony O'Flaherty, John Grant, Gary Lewis and Kathryn Bennett to take up the challenge with her – and, to her surprise, they all said "yes".
Mrs Thomson, who only took up rowing a few years ago, said: "It is everything that we hoped it would be, and more. What we wanted to do was make our row a community event where people could join in, and do their own fundraising as well.
"By the reception we got coming into West Shore Beach in Ullapool,  I think we did that. I can't begin to think how many people were there, and a flotilla of boats and yachts even came out to meet us – it was overwhelming."
However,  the gruelling 14 hours and 20 minute paddle across the Minch served up its own difficulties.
Mrs Thomson explained: "We left Stornoway at 4.10am and paddled into a millpond lit by a very starry night. It was incredible.
"We had been warned that there would be a difficult five hours as we were coming over the centre of the Minch, and that was right.
"What we hadn't thought about was how seasick you can become when rowing – three of us were hit by it. It was difficult to keep going at the time. But we did.
"At one point, we saw a pod of dolphins and I think the tracker must have done a loop as we saw them and then we just stopped and stared."
The team were helped across the Minch by a support boat led by Andy Hallbrow and his team- which also carried Topher Dawson, who was there as an emergency rower.
Just as the partucipants were on the home straight, the CalMac ferry, that had taken them to Stornoway the night before, passed them and blew her horn to encourage the team home. The group sailed into harbour at 6.30pm.
The fundraising for the MS Society is continuing until the end of December – donations can be made to https://www.justgiving.com/fundraising/rowingtheminchforms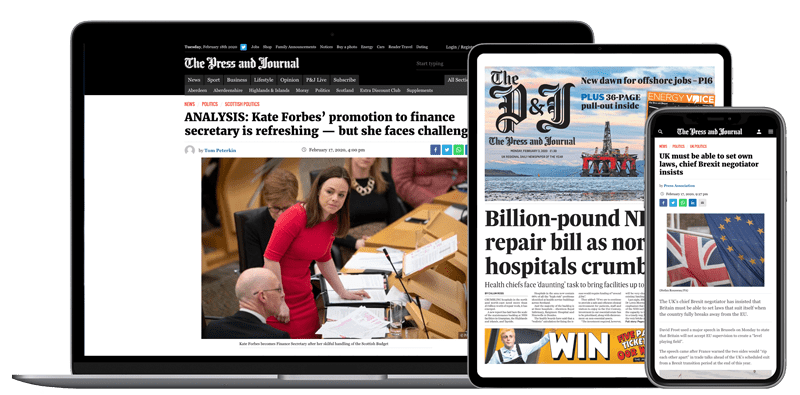 Help support quality local journalism … become a digital subscriber to The Press and Journal
For as little as £5.99 a month you can access all of our content, including Premium articles.
Subscribe