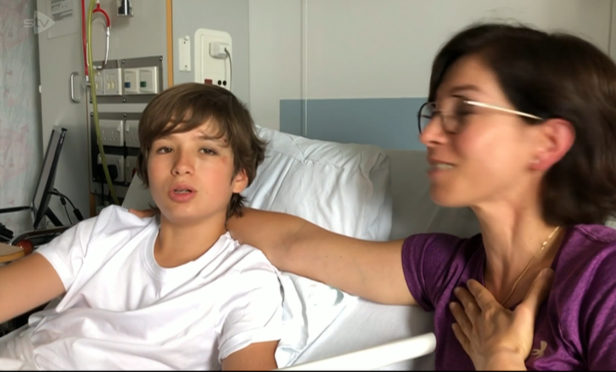 A boy who plunged down 15ft between rocks in Caithness thanked emergency services, after it was revealed medics saved his foot.
French 14-year-old Arthur Borgogno, said "thank you" to emergency services who helped lift him from a gorge at Sinclair Castle, near Wick.
The youngster was on holiday with his mum Julie when he fell down the gorge.
The schoolboy was trapped for three hours as emergency services worked to rescue him – by helicopter – before he was airlifted to Aberdeen Royal Infirmary with serious leg injuries.
Speaking from his hospital bed to STV, Arthur said: "Thank you for saving my life."
His foot was starved of oxygen meaning Arthur faced the possibility of having it amputated.
Speaking through an interpreter, Arthur's mum Ms Borgogno said: "I was really worried he was going to lose his foot.
"It took the rescue team two-and-a-half hours to free it and the oxygen was gone – usually that means amputation.
"But the doctor was fantastic and saved it.
"We want to thank all the people involved. From the rescue teams in Wick, to the helicopter pilot who waved us goodbye, to the staff here, everyone has been so lovely and we are truly grateful."
John Taylor, press officer for RNLI Wick Lifeboat was delighted for all involved in the rescue that the youngster had taken time to thank the 30-or-so personnel who were on scene.
Mr Taylor said: "I had actually contacted Aberdeen Royal Infirmary this morning to try and find out how the young man was. We wanted to send him a Get Well card and I needed to know where he was.
"I am glad to hear he is doing well."
Mr Taylor said that in spite of the seemingly remote location of the accident at Sinclair Castle it is not the first time emergency services have been called to aid someone at the site.
He explained: "I have been involved with the RNLI for more than 20 years and we have been called out to this location a few times before – and I have even known another kid to fall down there. I think, if I remember correctly that there was even a helicopter rescue from this same location.
"We have all the equipment to do the rescue, but sometimes the easiest way for the patient is to be helicoptered out – as it was in this case."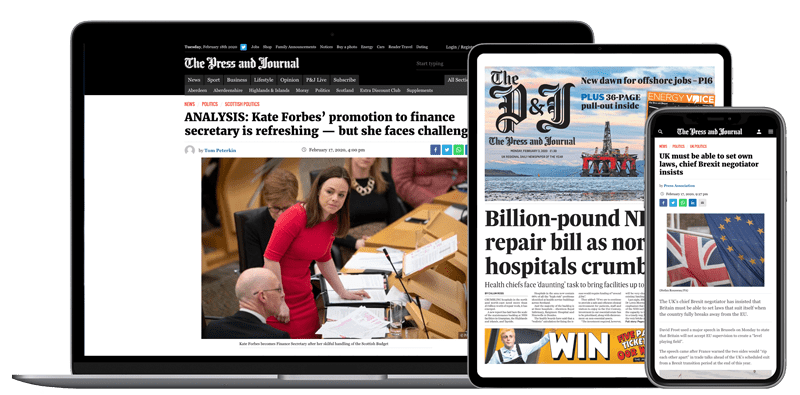 Help support quality local journalism … become a digital subscriber to The Press and Journal
For as little as £5.99 a month you can access all of our content, including Premium articles.
Subscribe