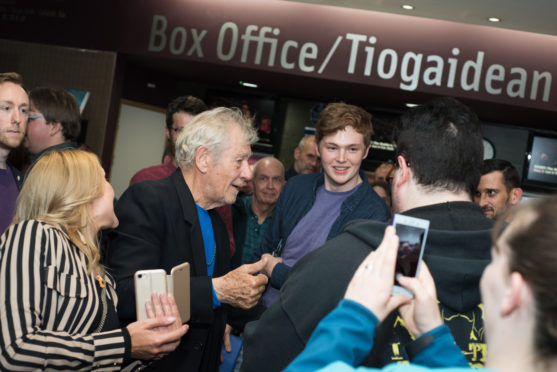 As part of his 80th birthday celebrations, Sir Ian McKellen is taking his solo show to theatres across the UK, including Eden Court in Inverness.
The star, renowned for performances in the Lord of the Rings and X-Men franchises, visited the Highland arts centre earlier this week, where a packed theatre of 850 people enjoyed being in the company of acting royalty.
The Gandalf star only took a nominal fee for his performance and asked for the money generated to be reinvested into Eden Court to benefit aspiring actors across the region.
Sir Ian's touring show is visiting 80 theatres across the UK.
He said: "Taking this new Show to 80+ theatres around the country, has been a joyful birthday present to myself. I've played mainly in theatres I knew well as a young theatregoer and actor.
"On my birthday, I was in Bolton Town Hall where my dad used to work.
"It began last February with 15 theatres in Greater London and will end in Orkney."
The profits from the evening, weighing in at over £30,000, are to be reinvested by Eden Court to allow children from across the Highlands to attend the Inverness centre to participate in theatre events and activities.
James MacKenzie-Blackman, chief executive of Eden Court, said: "We had an amazing day with Sir Ian and we were completely delighted to welcome him.
"It was an incredible show at a packed out Empire Theatre with people coming from right across the Highlands and even further afield.
"Sir Ian told us was he was struck by how beautiful the building and location is.
"We raised over £30,000 for ourselves which will now help us bring young people from right across the Highlands to Inverness to sample theatre for themselves.
"It was absolutely amazing. This is an incredibly important gesture – probably the biggest anyone has contributed across the UK in the past year.
"It truly was our honour and our privilege to have him."
He added: "The amount raised is going to allow more people to be able to work with us. We know at present that there are various barriers that can stop people from doing that, so this will help massively.
"We are always working really hard to raise the profile of Eden Court and we are always looking at ways in which we can be ambitious to raise the quality of work going on."
Around £4,000 of the total raised was generated through programme sales and bucket gatherings.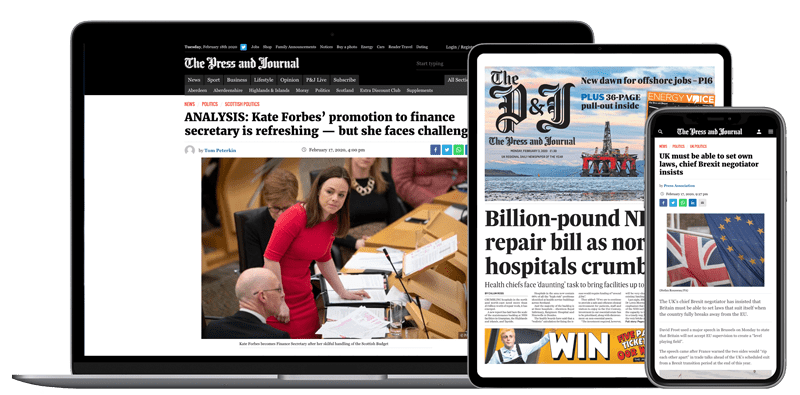 Help support quality local journalism … become a digital subscriber to The Press and Journal
For as little as £5.99 a month you can access all of our content, including Premium articles.
Subscribe