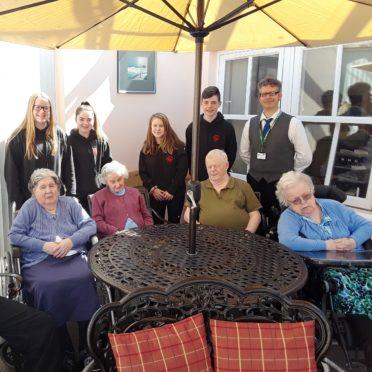 Residents of a north care home are spending the summer in style, thanks to a generous donation of garden furniture by pupils from the local high school.
The pupils, from Thurso High School, successfully competed for their share of funding from the Youth and Philanthropy Initiative (YPI) earlier this year, donating the proceeds to the NHS-run Bayview House.
Pupils opted to assist the care home with the £3,000 grant after learning of the plans to  upgrade the garden of the Caithness home, opting to provide assistance in the form of comfortable seating to allow the enjoyment of the stunning grounds.
Claire McIntosh, manager of Bayview House, said: "We are all very proud and grateful for what the Thurso High School pupils have done for us."
Durable seating, parasols, tables and cushions have all now been placed outside in the garden, with the rest of the funds used to purchase furniture for the conservatory of the home, to allow residents who are unable to go outdoors the same comforts.
The YPI, managed and principally funded in Scotland by the Wood Foundation, is a unique annual programme of teamwork, research and competition.
Each participating school is responsible for the award of the YPI grant of £3,000 to a local grassroots charity tackling a social issue.
Last year, S3 pupils from Thurso High split into teams to research issues affecting their local area, including charities.
Plans were then put in place to address the issues identified before six finalist teams battled it out for the schools YPI grant last December.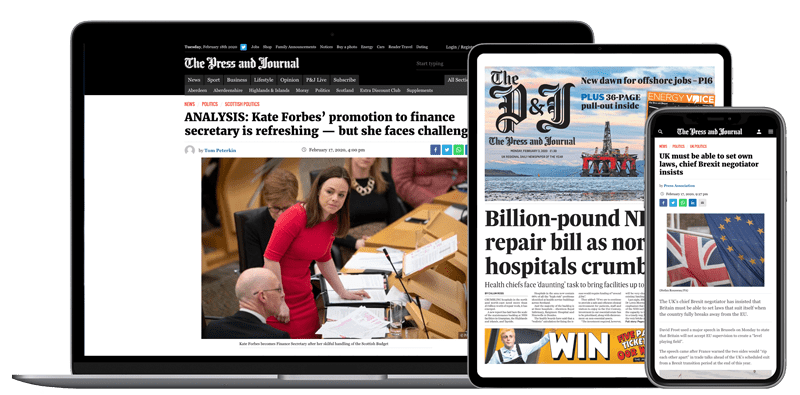 Help support quality local journalism … become a digital subscriber to The Press and Journal
For as little as £5.99 a month you can access all of our content, including Premium articles.
Subscribe