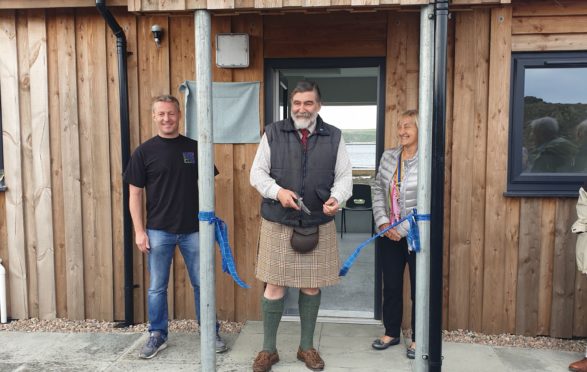 A new surfing centre has opened in Caithness.
The water sports facility, commissioned by Thurso Rotary Club, was officially opened on Saturday by Viscount Thurso, Thurso Rotary Club president Carol Rosie and North Shore Surf Club chairman Jason Simpson.
Thurso has been an international centre for water sports, mainly surfing, for several years, but until now lacked facilities.
In 2016 the Rotary Club of Thurso commissioned ideas for a new community project addressing the lack of facilities for surfers in the area, and was chosen to be its 2019 major community project.
After negotiation, land at the sea front at an area called Thurso East was made available by Viscount Thurso who, upon opening the facility, said: "Thurso East has been used for several years by surfers on an informal basis, and I'm delighted to support this project which provides the much-needed facilities which will be an asset to the community".
In November 2016 a pre-planning application was made to the Highland Council for the project, which was granted.  With assistance from the North Shore Surf Club members, detailed plans were drafted and full planning for the building was granted in November 2017.
The cost of the project was £175,000 and funding was secured with the support of Highland Leader Project, Caithness and North Sutherland Fund and the Rotary Club of Thurso Community Fund.
Norbloc Construction Ltd, the local based contractor from Halkirk was awarded the contract and construction was completed in July 2019.
North Shore Surf Club chairman Jason Simpson said: " The facility will be a great asset to the local surf club allowing the club to focus more on training and progression of the talented surfers currently at the club, maximising their potential and hopefully contributing to more local surfers participating in the national team and also providing basic amenities for the public who wish to watch surfing at Thurso east."
The facility will have a judging area and video analysis capability so that the local surfers can hone their skills and for the coaches, the facility will provide a venue to practice their lifeguard and coaching skills.