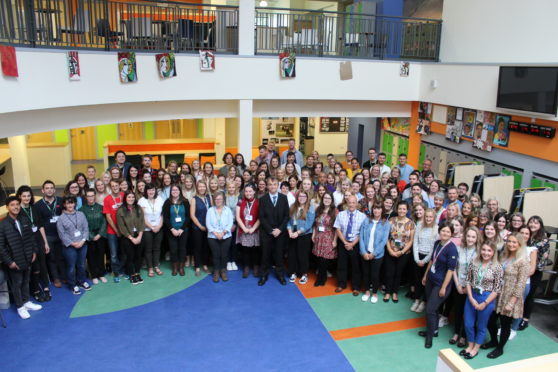 As the new term got underway for most north schools yesterday, there were fresh faces for many pupils to get to know.
Highland Council has warmly welcomed its latest recruitment of more than 100 probationary teachers.
In total, 117 have been accepted to teach at schools across the region and they all gathered together at an induction course at Inverness' Milburn Academy prior to beginning classes.
The induction day allowed the new teachers to access support offered to them by the local authority.
The specially arranged event was designed to gear the new teachers up for the beginning of the school calendar year.
Dr James Vance, interim head of education, welcomed the probationers saying: "It's really good to see so many starting their careers in education here in Highland and I wish them all well.
"I passionately believe that teaching is a fantastic profession, exhausting but exhilarating.
"Highland is the best place to work as you will quickly become aware that our Highland communities greatly value the role that teachers play in the lives of our young people."
He told the new teachers: "Through your probationary year you will hone your pedagogy, develop your understanding of the expectations of GIRFEC and, I hope, come to appreciate what a rewarding profession you have entered.
"I look forward to working alongside you and improving the life chances of our young people."
John Finlayson, chairman of the care, learning and housing committee, added: "This is an exciting day for all of our new probationers, and it is also an exciting day for the Highland Council as we welcome new teachers into our authority.
"Each and every one will be an asset to our Highland communities, and to the schools, children and families they will be working with over the next year.
"I am confident that they will enjoy working in their new schools, and I hope that they take advantage of the unique opportunities that await them and they choose to continue working in Highland for many years to come."
Of 113 probationers on the Teacher Induction Scheme, 50 have been allocated to secondary schools and 63 to primary schools.
An additional four flexible route probationers have also been welcomed to the Highland teaching pool, with two at primary level and two at secondary.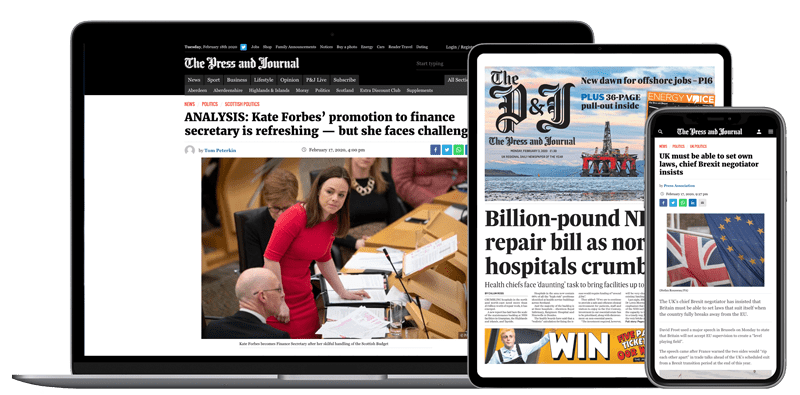 Help support quality local journalism … become a digital subscriber to The Press and Journal
For as little as £5.99 a month you can access all of our content, including Premium articles.
Subscribe