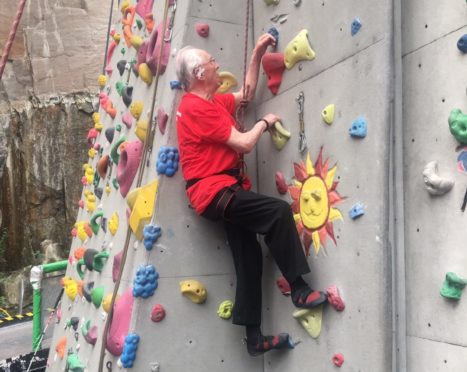 Reaching the grand old age of 95 and losing his sight has done nothing to stop a Highland WWII veteran scaling new heights.
Now living with the eye condition macular degeneration Jim Thomson, of Avoch, has led an extremely active life rock climbing across the world.
And he has been scaling walls once again with the support of the sight loss charity Scottish War Blinded.
Mr Thomson first became enraptured with hill walking and climbing after he finished serving in the Royal Navy in 1946 with the Fleet Air Arm as an air mechanic electrician.
He is still an avid walker despite his sight loss – and the veteran was delighted to discover he could still shoot up climbing walls alongside veterans half his age at a recent climbing event supported and funded by Scottish War Blinded and Blind Veterans UK at the Edinburgh International Climbing Arena, Edinburgh.
Mr Thomson said: "When I left the forces I became very keen on hill walking and then rock climbing.
"I've climbed in the Alps, Corsica and the Balkans. It was just being outdoors, I just loved it. Rock climbing was my interest for a number of decades and I was interested to find out if I still had the ability to do at least some climbing once more.
"I was apprehensive having not climbed for many years. But I managed to get to the top of one of the walls, so I felt that was my success. It was what I was hoping to do.
"It's very hard, but sight loss doesn't come into it too much as you're using a lot of touch."
The father-of-three and great-grandfather, who also worked for years as a community youth worker, first began to experience issues with his sight six years ago.
He still walks and enjoys the outdoors whenever he can. He said: "I find that I'm looking downwards more with walking now. I'm very conscious of stumbling. I concentrate a lot more on the ground.
"Fortunately I've got good friends who take me out and to the shops."
His sight loss vision and military background made him eligible for Scottish War Blinded's support, which has involved going on trips.
He also attends the charity's Tain lunch group – one of several run in the Highlands bringing together veterans with sight loss in a friendly, sociable environment.
Scottish War Blinded gives free support to former servicemen and women of all ages, no matter if they lost their sight during or after service.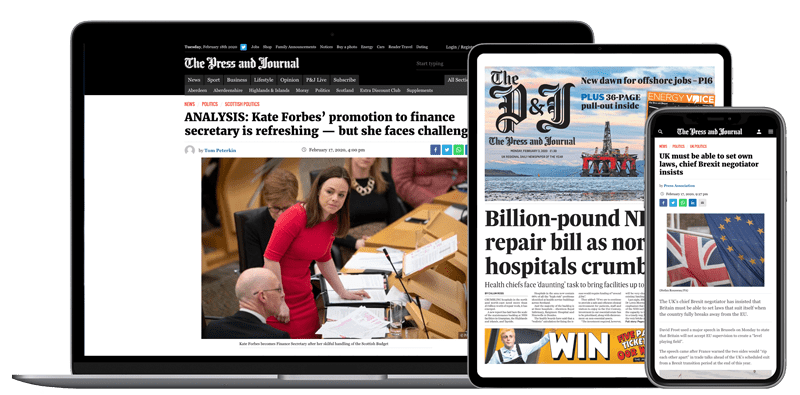 Help support quality local journalism … become a digital subscriber to The Press and Journal
For as little as £5.99 a month you can access all of our content, including Premium articles.
Subscribe