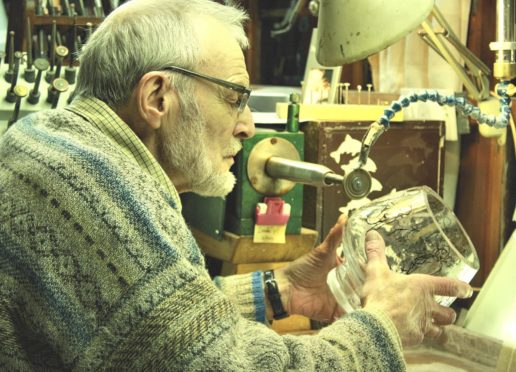 The works of a renowned artist and glass craftsman, who is famed for designing the coveted Mastermind trophy, are now on display in a north studio to celebrate his accomplished career as an artist, designer and glass engraver.
Denis Mann operates out of a studio in Wick with his work to be displayed at North Lands Creative under the A life time of Adventures in Glass solo exhibition banner.
Mr Mann, an independent artist and engraver, who hails from Ballinluig in Perthshire, studied at the Edinburgh College of Art before progressing to join Caithness Glass in 1970.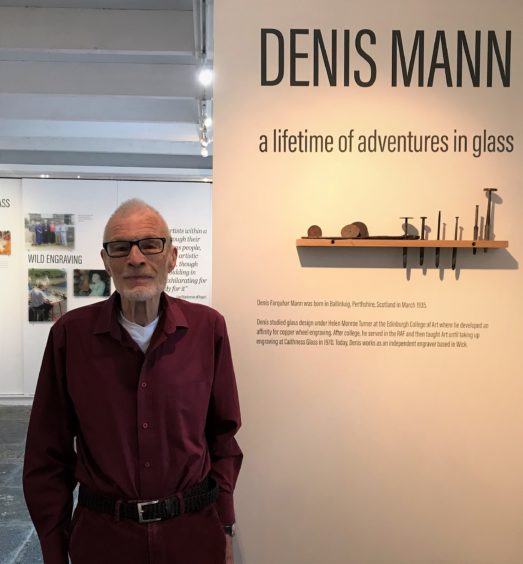 The craftsman has achieved many accolades over the years but is perhaps most acclaimed for his work designing and engraving the Mastermind trophy, which he first engraved back in 1971.
Mr Mann has engraved the trophy ever since, recently completing his 48th engraving on the famed trophy.
Annie Cattell, vice chairwoman of North Lands Creative's board, said: "Denis effortlessly combines his drawing and painting sensibilities exquisitely when engraving into glass.
"It is no wonder that the BBC commissioned Denis to engrave the now iconic Mastermind trophy.
"The current solo exhibition: Denis Mann 'A life time adventures in glass',  richly reveals how his creative, conceptual  and technical approaches  combine to tell the wonderful story of Denis's highly significant artistic practise."
The exhibition has been curated by Michael Bullen, the studio manager of North Lands Creative, and celebrates both his artistic skill and contribution to innovative practice in the field of glass.
Mr Mann, speaking prior to the opening of the exhibition, appropriately just said: "Engraving is a great adventure"
The exhibition is on display from Monday through to Friday from 9am to 5pm and will continue until October 4.
Speaking at the private early view, Bunty Gunn, patron of North Lands Creative said: "It is truly fascinating to see the engraving tools alongside the wonderful work that has been achieved under Denis' skill and craftsmanship"
Mr Mann is a founding member of North Lands Creative and was even a participant of the first masterclass held at Quatre Bras in Lybster in 1996, led by Swedish designer and artist Bertil Vallien.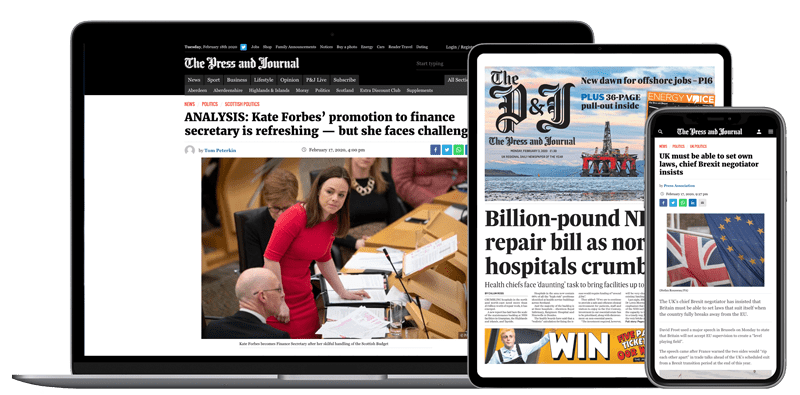 Help support quality local journalism … become a digital subscriber to The Press and Journal
For as little as £5.99 a month you can access all of our content, including Premium articles.
Subscribe