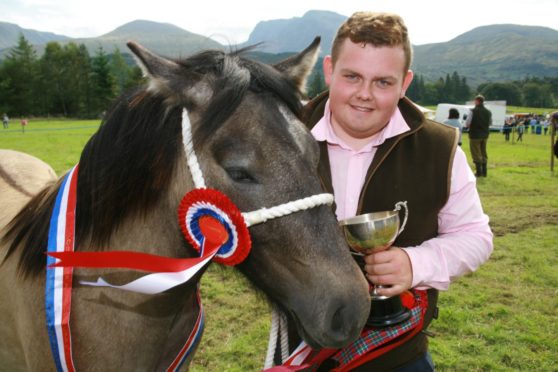 You could tell from the crowds' faces that they all loved it.
This year's Lochaber Agricultural Show and Family Fun day included a special display by Highland ponies used for stalking.
The 122nd show was held at Castle Farm, Happy Valley, and the annual agricultural, horse, food and craft show glittered beneath the spectacular backdrop of Ben Nevis.
The show attracts around 1,500 locals and visitors and is a celebration of what rural Lochaber has to offer. Thanks to the generosity of local sponsors, all schoolchildren enjoyed free entry this year.
Dalriada Highlands is a firm based in Dumfries and Galloway which uses the hardy breed for its original purpose – carrying stags and deer off the hill.
The animals will be working in Glen Etive for three weeks, so this gave local people the chance to see them in action.
Show chairman George Fulford said there were many highlights on the day, including the surprise attendance of Britain's Strongest Man, Tom Stoltman.
Mr Fulford said: "He came at the last minute, it was a nice surprise for us. He was doing tug of war competitions with as many children as possible at the same time."
Alongside the judging of some of the finest livestock from Lochaber and further afield, there was a birds of prey display, a sheep-shearing event, a gymkhana and dog show.
There were also handicrafts, food and drink and children's tents, as well as various stands around the showfield.
Mr Fulford said: "After having a whole month of rain, we actually had two dry days so ground conditions were firming  up in time for show day, which was a relief.
"We had a good number of folk there. The weather was bright and sunny but not too hot."
John Weller, of the organising committee, said: "The amount of stock competing increased, apart from the cattle.
"The sheep including the blackface and crosses were up, as were the horses.
"The judges were all saying that standards were well up. And in some classes we were oversubscribed, it was really hard to get everything through in time.
"The day went really well and there were more charity and trade stands in the showground than in previous years. All the feedback we have had has been positive."
The show is organised by the Lochaber Agricultural Society, a committed and dedicated team who give up a lot of free time to make the show a success.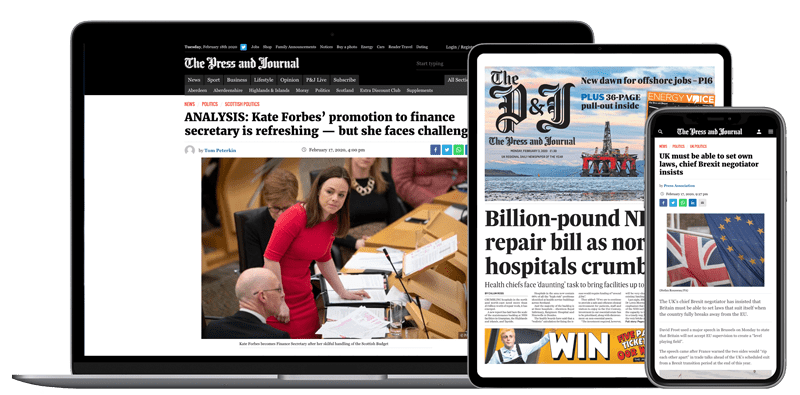 Help support quality local journalism … become a digital subscriber to The Press and Journal
For as little as £5.99 a month you can access all of our content, including Premium articles.
Subscribe