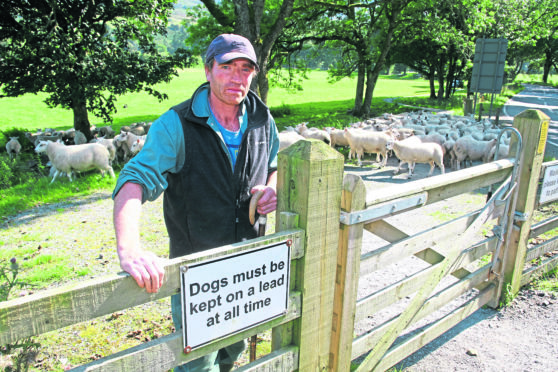 A prize-winning farmer is calling for tougher laws to punish sheep worrying after one of his animals was killed by a dog.
Steven Cameron's flock took best Cheviot and reserve champion at the Lochaber Show at the weekend.
But just hours later, he was called to his seasonal grazing land at Drumnadrochit, Loch-Ness side after one of his lambs was so badly injured by a dog it died.
Mr Cameron, who is the shepherd on Glen Doe estate, Fort Augustus, is now calling on a change in the law to give police officers more powers when a sheep is killed.
Mr Cameron said the dog's owner, visiting from mainland Europe, agreed to pay £100 compensation for the ewe lamb. Mr Cameron said the sheep was worth £300, and its death means any future income from the ewe was lost.
A spokesman for Police Scotland said: "We were made aware of a lamb having been killed by a dog on farmland near Drumnadrochit shortly before 11.45am on Sunday, August 25.
"Both parties agreed to settle the matter between themselves and no further action will be taken by Police Scotland."
Earlier this year, sheep he had in Moray were attacked by two dogs, Mr Cameron had to pay £600 in vet's bills for animals he later had to euthanize due to the severity of their injuries.
Mr Cameron said: "It is time that there was an on-the-spot fine for anyone who is worrying sheep. If we can have one for dog fouling then there should be one for someone who allows their dog into a field, or walks a dog without a lead on land close to livestock. "
A Scottish Government spokesman said: "Livestock worrying is a serious issue. We have been clear we share the concerns expressed about incidents of livestock worrying and we are committed to facilitating all attempts to better address the issue.
"We are considering new research into the impact of dog attack and predation by wildlife on farmed sheep, along with potential new ways to prevent this.
"It is already an offence for a dog owner to allow their animal to worry livestock. Local authorities have the power to issue dog control notices.
"We continue to support law enforcement agencies in using these powers."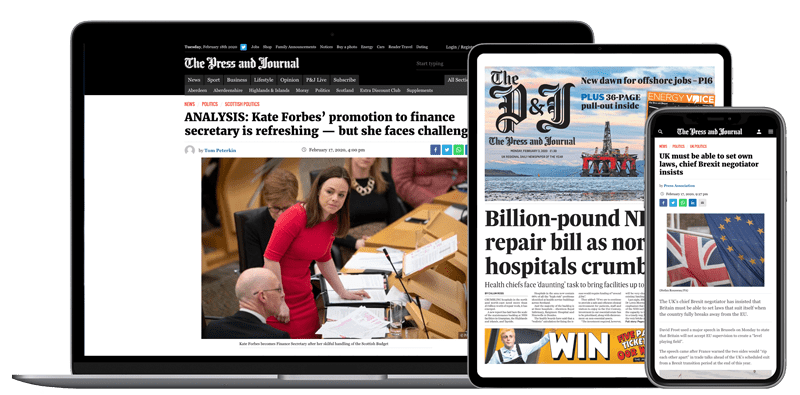 Help support quality local journalism … become a digital subscriber to The Press and Journal
For as little as £5.99 a month you can access all of our content, including Premium articles.
Subscribe