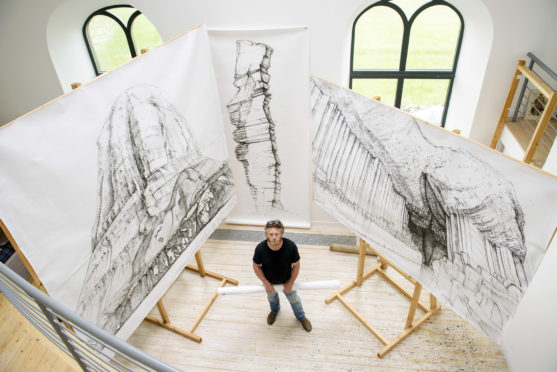 An exhibition drawing on the inspiration of Scottish plants, the landscape and rock formations is to go on display at the Inverness Creative Academy this weekend.
The second exhibition by Circus Artspace, named rock-paper-scissors, features five artists working across different forms of drawings and will be hosted at the former Inverness Royal Academy campus on Midmills Road.
The exhibition has been brought together in partnership with Wasps Studios, who are supporting the artists by providing use of the historic gym gall and creative academy.
rock-paper-scissors features works by both established artists like the University of Highlands and Island (UHI), Professor of Fine Art, Keith McIntyre and the University of Dundee PHD candidate Laura Donkers, as well as recent graduates Emily Doherty, Suzie Eggins and Karen Maxted.
Depictions of Suilven and Fingal's Cave on Staffa have been included as part of the exhibition, alongside a 49-foot rubbing of a woodland path.
Inverness based artist Suzie Eggins said: "Being part of this exhibition is a proud moment for me personally and also as a founder member of the Circus Artspace team.
"So much work happens behind the scenes to create events like these, bringing together artists from across Scotland to make contemporary art more accessible to the Highlands audience."
The rock-paper-scissors exhibition runs until Sunday September 1 and is open daily from 12-4pm.
Free lunchtime exhibition tours will take place at 1pm this Friday, and again at the same time on Sunday, the final day of the exhibition.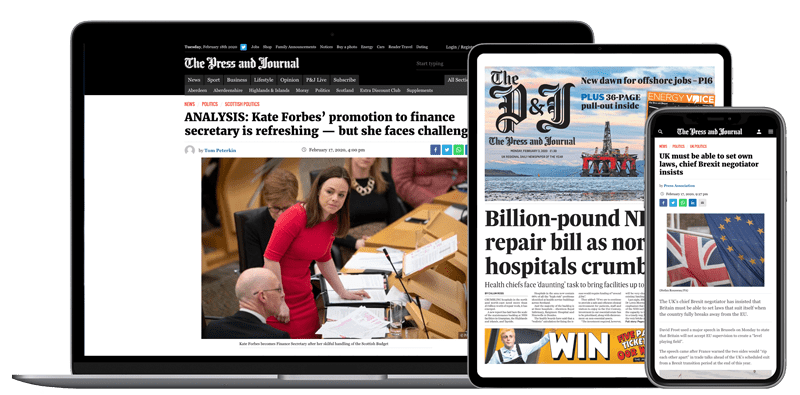 Help support quality local journalism … become a digital subscriber to The Press and Journal
For as little as £5.99 a month you can access all of our content, including Premium articles.
Subscribe