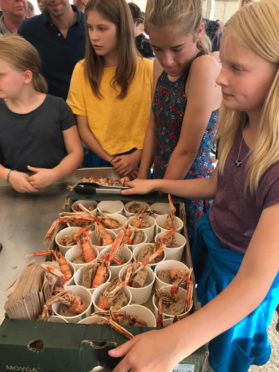 The Scottish Wildlife Trust's Living Seas Project hosted a marine-focused event in Ullapool at the weekend.
Activities including a wildlife marquee, boat trips, angling experiences and a food show  all took place in the west coast village to help understand what the sea means to people in and around the area.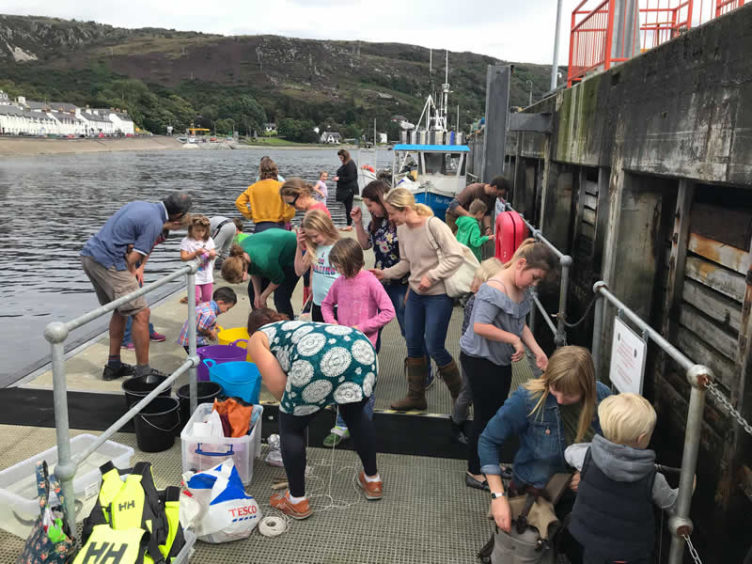 On Saturday, the group set up a wildlife-themed marquee for organisations to show off what they were doing at all levels of wildlife and marine conservation. It included stalls from the Marine Conservation Society, Hebridean Whale and Dolphin Trust, Project Seagrass, Wester Ross Biosphere, RSPB, Scottish Wildlife Trust and the Ullapool Sea Savers.
Outside the marquee, an Emergency Towing Vessel (ETV) the Ievoli Black took people aboard for tours, the Scottish Sea Angling Conservation Network was holding angling competition on the harbour side and charity Living Seas had youngsters crabbing on the pontoon.
For adults 21 boats were out angling with 91 fishermen aboard, returning at 5pm for a weigh-in with 19 species caught on the day.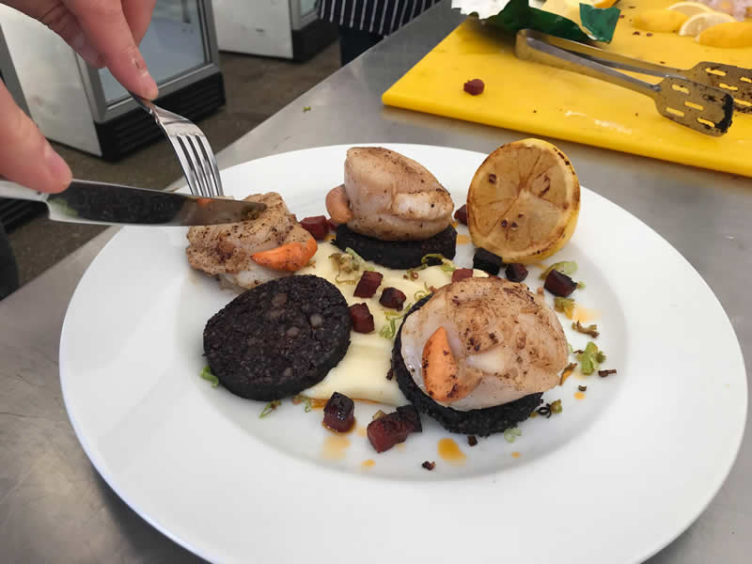 Sunday saw musicians Mairead Green and Kim Richards playing music in the sun on Ullapool Harbour while the community marquee hosted a seaweed art workshop and Wildlife Watch team highlighted efforts to protect basking sharks.
A catering tent hosted a seafood demonstration and competition showcasing the regions diverse and sustainable seafood.