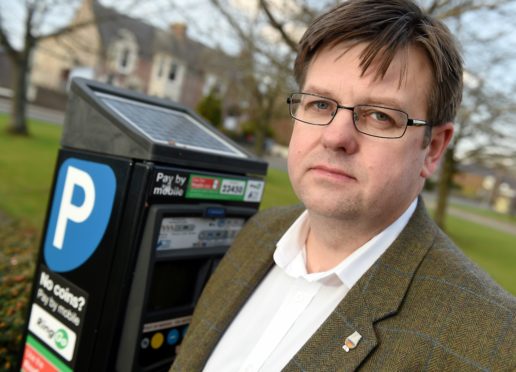 A row has erupted over controversial new parking charges in the Highland Council area.
Councillors in Fort William want towns such as Nairn or Dingwall to set parking charges or "face the consequences".
Councillor Allan Henderson, chairman of Highland Council's environment, development and infrastructure committee, said Lochaber had done its part by bringing in almost £1million since 2018 – and other areas will have to do the same – or see a reduction in their budgets.
Mr Henderson, ward councillor for Caol and Mallaig, said the fact that Lochaber is all set to bring in £492,000 in 2019 from parking, some £72,000 ahead of budget predictions was good news – but only if other areas were also delivering income.
Parking in the area raised £449,884 in 2018 – a predicted total for 18/19 was now £941, 269.
Mr Henderson said he believed 30% of new revenue should be ring fenced for car parking-related infrastructure in the area in which is was raised.
Mr Henderson said: "The revenue means that we, as a local authority, are getting something back for the many people who come to the area as tourists. They get to come here and enjoy the beauty of the place and we ask them to contribute to parking. It is an important part of the revenue."
In response to concerns raised by fellow Lochaber councillor Andrew Baxter that other areas, such as Dingwall and Nairn, have yet to set a parking charge, Mr Henderson said: "If council areas are not bringing in the revenue they have been asked to find then pretty soon they might begin to see they don't have as much money to spend as they thought.
"I believe that changes to parking regimes will come in very soon in other areas."
Mr Henderson continued: "I think going forward there has to be a benefit to the local area. I will be suggesting that 30% over budgets raised, especially from new parking  can stay in the local area to be spent on paths to car parks, improving the area and infrastructure."
Councillor Baxter, area chairman in Lochaber, said: "It is time for these other areas to start bring money into council that they said they would – or face some sort of consequence. I will be arguing for a six week free period over the Christmas and New Year period for people in Lochaber."
Meanwhile councillors have agreed to start charging for parking charges in one of the two main car parks in a busy fishing village at a cost of up to £4 per day or £10 per month.
Highland Council will introduce charges at West Bay Car Park in Mallaig, after councillors agreed the move last week.
The levy is said to have been broadly welcomed by the community, as it will ease congestion in the town centre, where parking is currently described as a "free for all".
After an initial 30 minute free period, motorists will pay £1 for two hours, four hours at £2 ,and then 10 hours for £3, a daily parking charge has been set at £4. A season ticket is being offered at £10 per month.
A spokeswoman for Highland Council said: "Work has been ongoing over the last year with the local community to explore the introduction of car parking charges at West Bay Car Park in Mallaig.
"There is broad support from the community for the introduction of charges at this location. Main usage of the facility is by visitors and therefore it is proposed that charging is seasonal, between March and October. Local feedback has led to the inclusion of 30 minutes free parking. "
Councillor Allan Henderson, for Caol and Mallaig, said: "Parking charges in Mallaig have been expected by the community and discussed with them over a long period of time.
"It is hoped that they will help traffic move on, and allow others to park. We have still to sort out charging for the east car park, but in the meantime this is what we are proposing. What has been happening is cars have been sitting all day and no one can get in to park. Hopefully this will move things on and keep the traffic flow moving."
John MacLean who works in Malliag, said: "All I want to do is go down to the shops at lunchtime and come away again. That can be nigh on impossible with the people who park and leave their cars on the main street – while they go away on holiday for a fortnight.
"I wish we didn't have to pay for parking – but it might sort out some of the problems in the village."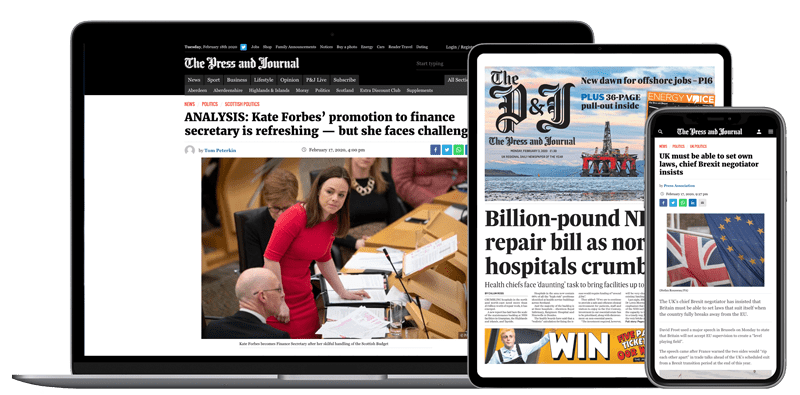 Help support quality local journalism … become a digital subscriber to The Press and Journal
For as little as £5.99 a month you can access all of our content, including Premium articles.
Subscribe