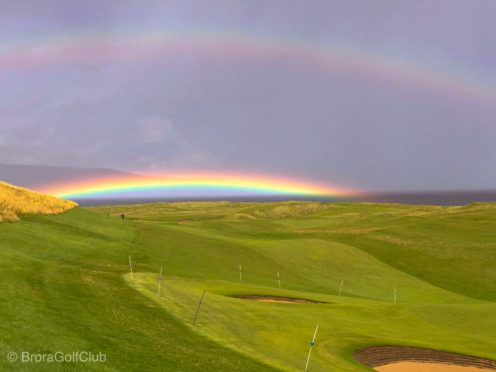 A Highland golf club has won a raft of new admirers after a beautiful image of a rainbow overlooking its course was picked up by an American magazine.
Brora Golf Club's appeal has been highlighted to thousands of potential visiting golfers after the image was spotted by Golf.com's Twitter account and shared with their 321,000 followers.
Alongside the image, they asked their readers "is this heaven?".
Lynda Mackay, who works in the professional's shop at the club, rushed out to grab the image earlier this month.
Tony Gill, secretary at Brora, said: "We are always looking to increase the appeal of our course to visitors and images like the rainbow certainly help.
"It is a great image from Lynda and, incredibly, there was another lovely rainbow photo over the course that we also posted the following day."
"News travels fast in the world of social media and we are delighted with the comments on the photos and look forward to welcoming more visitors to enjoy our course and scenery."
Last October, the club reported 6,500 had visited the club, coming from as far afield as Australia, South Africa, the Bahamas, the US and all over Europe.
Praised by legendary golfer Tom Watson as "a wonderful links golf course", Brora was previously named by Visit Scotland as one of the country's best courses you might never have heard of.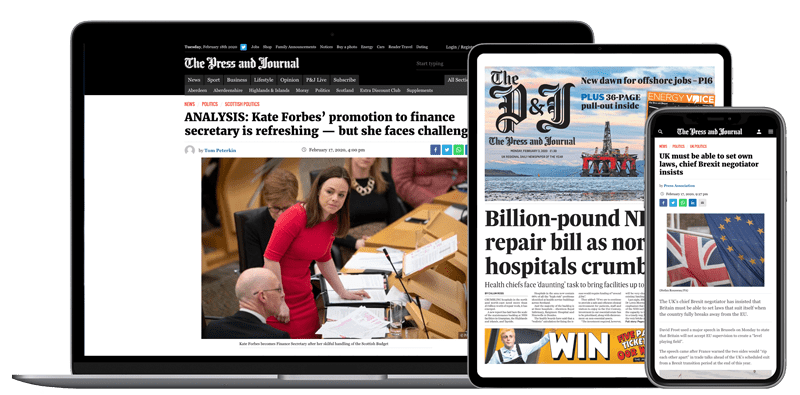 Help support quality local journalism … become a digital subscriber to The Press and Journal
For as little as £5.99 a month you can access all of our content, including Premium articles.
Subscribe