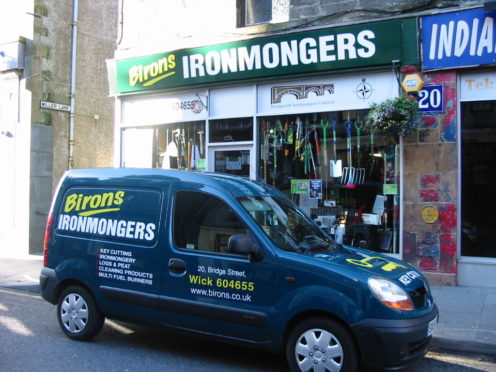 A Wick businessman has followed through his intention to close his town centre base following the introduction of new parking restrictions.
Soon after workmen started laying double yellow lines along Bridge Street on Tuesday, the Shop Closed signs were put up on Kevin Milkins' ironmongers.
The lines made their delayed appearance following the passing of a traffic regulation in a bid to counter persistent concern about logjams caused by rogue parking.
The four town Highland Councillors spearheaded the crackdown to target the danger and inconvenience caused by the practice.
Mr Milkins has been a prominent critic of the measure which he maintains is unnecessary and would lose traders, like himself, a lot of business.
He is also unhappy with what he claimed was the lack of consultation about the move to change from the single yellow lines on the street.
Mr Milkins has been on the look-out for an alternative premises in the town for Birons, which has been operating for the past nine years.
Highland business faces closure due to plans for double yellow lines
The councillors brought in the measure as part of efforts to regenerate the town centre.
They have defended how the local authority has handled the process and claim local businesses and residents were given full opportunity to have their say.
In a joint statement after Mr Milkins indicated that he planned to close his business over the issue, the councillors said they very much regretted the move.
"That's certainly not what we want to see," their statement read.
"We would really like to work together to address any effects on businesses by the introduction of the traffic regulations whilst reducing the real risk to pedestrians and drivers, making our streets a safer environment for them."
Caithness civic leader Willie Mackay yesterday said the measure followed many representations the council had received about the problems caused by rogue parking along the length of the street as far as the traffic lights at the junction with the pedestrian precinct.
Mr Mackay said: "I'm happy to see the double yellow lines finally being put down.
"I hope it will ease the congestion on the street caused by indiscriminate parking and also encourage people to use the car parks which are available nearby."
Mr Milkins was yesterday unavailable for comment on the future of his business.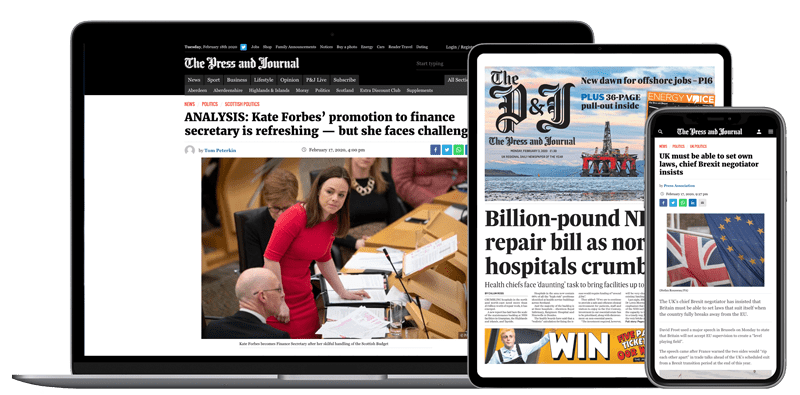 Help support quality local journalism … become a digital subscriber to The Press and Journal
For as little as £5.99 a month you can access all of our content, including Premium articles.
Subscribe