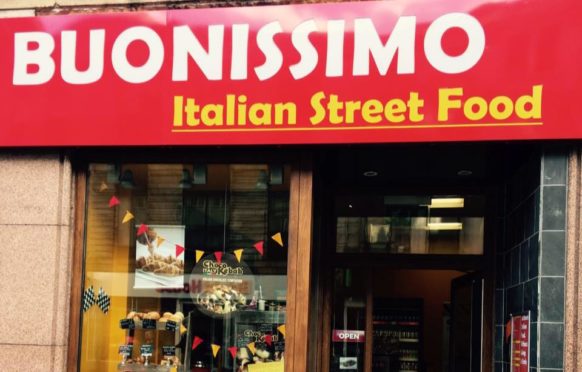 An Inverness cafe has been broken into by thieves.
High Street retailer Buonissimo Food Street Café became the latest target in an attack in the early hours of Thursday morning.
The culprits smashed a glass panel on the front door of the Italian takeaway business before gaining entry and making off with a sum of cash worth £50 and a radio.
Owner Andrea Miola said he was "shocked" to learn his business was subject to a break-in.
He said: "The police called me at 5.30am, woke me up to advise me that there has been a break-in. someone had messed up the window of the front door unlocked the door and entered inside the shop and they have stolen money and the shop radio.
"The shop is run by me and my wife and we don't know who did this."
He added: "The High Street is not a quiet place; there are a lot of drugs and drunks."
The incident occurred between midday on Wednesday and 5am on Thursday, with police believing the incident may have unfolded in the early hours of the morning.
Police have now launched a thorough investigation.
Local Inspector Nick MacRae said: "The glass panel of front door was smashed and the contents of the till and tips jar were also stolen. It is a completely mindless act which won't be tolerated.
"Given that the damage was only noticed today we believe the crime took place in the early hours of this morning. I urge anyone with information that could assist to get in touch as soon as possible."