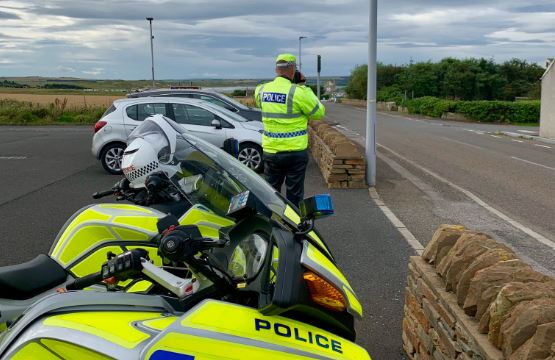 Police say they are 'disappointed' after discovering scores of driving offences during days of action on the North Coast 500 route this week.
A total of 285 vehicles were stopped on the A9, A99  A835, A836 and the A838 in Caithness and Sutherland between Tuesday and Thursday following concerns about the amount of speeding on the road.
Offences were dealt with by fixed penalties and reports to the Procurator Fiscal that included a 19-year-old male who was stopped twice for allegedly driving 55mph in a 30mph limit.
A further 118 drivers were warned regarding other motoring offences.
Road Policing Sergeant Gus Murray said: "Despite it being later in the summer season, the NC500 continues to attract a large number of visitors and local communities continue to raise concerns with about the manner of driving on the route.
"A large number of the drivers stopped were not used to driving on single track roads and advice was given regarding not holding up following traffic. We also distributed Driving in Scotland leaflets and wrist bands to the foreign drivers stopped. They all appeared to appreciate the advice given to them."
Sergeant Murray added: "Disappointingly, a large number of offences were detected while carrying out enforcement work on the route.
"These offences included careless driving, using a mobile telephone, failing to wear a seat belt, no insurance, no driving licence as well as other road traffic offences.
"Of the 41 offences that were detected, 18 of those were for speeding, mainly in 30mph limits.
"This included a 19-year-old male who has been reported for driving at 55mph in a 30mph limit and an hour later was again stopped for speeding at another location by the same officers."
"The popularity of the NC500 means that visitors are attending all year round we will continue to carry out dedicated patrols in order to positively influence driver behaviour of visitors and local residents alike."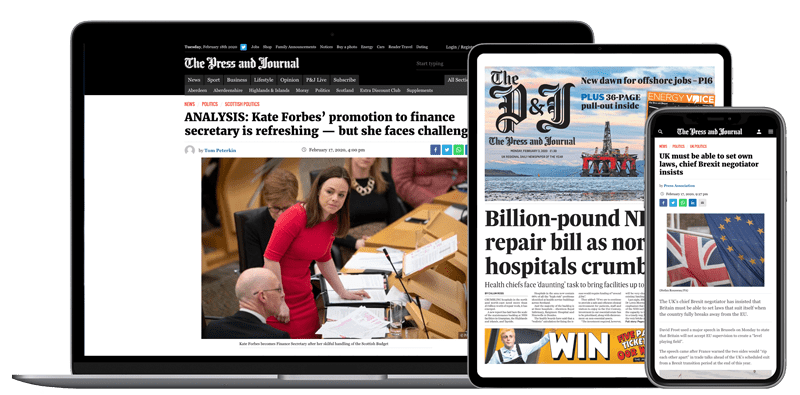 Help support quality local journalism … become a digital subscriber to The Press and Journal
For as little as £5.99 a month you can access all of our content, including Premium articles.
Subscribe