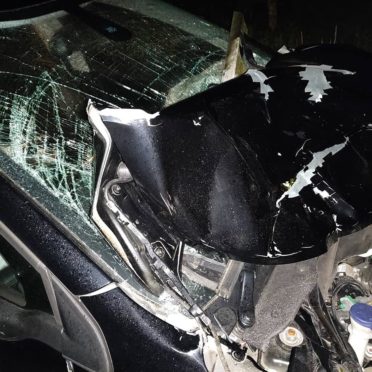 A bestselling author from Lochaber said he was "lucky" to walk away with his life after he collided with a cow on the A82.
Fort William author Barry J Hutchison and his 17-year-old son Kyle were on the A82 Glasgow to Inverness road at Crianlarich this week when the accident happened. The cow was killed instantly.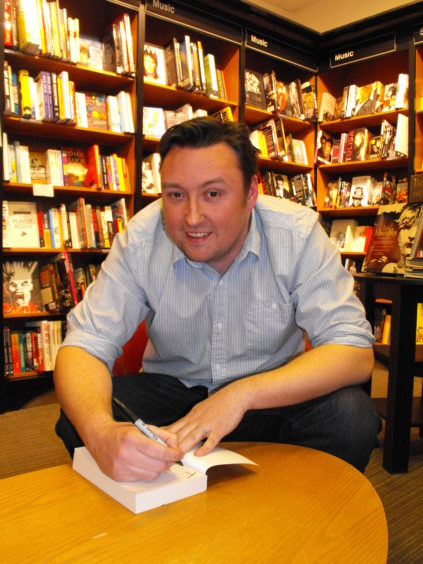 In a strange twist of fate, Mr Hutchison, who writes adult crime fiction under the name of JD Kirk, has set his next crime novel on an accident on the same stretch of road. His crime novels are bestsellers on Amazon, and he has held the number one on the bestsellers list in Australia.
Mr Hutchison said he and Kyle were "very lucky to walk away from the accident".
He continued: "My son and I had been down in Glasgow and were driving back up the road. It was dark, and the rain had started. As we pulled onto a stretch of road after the roundabout at Crianlarich all I saw was an animal's feet on the road.
"I had no idea what it was and I had no time to do anything as we crashed into it.
"We couldn't see anything as the bonnet of the car came up and hit the windscreen which smashed it up. The air bags were released and the internal lights came on in the car. I couldn't put on the brakes as they were damaged.
"We went over ground and ended up crashed into a road sign.
"Incredibly we were in a layby. I asked my son if he was ok, and he was. It was a bit of a miracle that we were both OK. "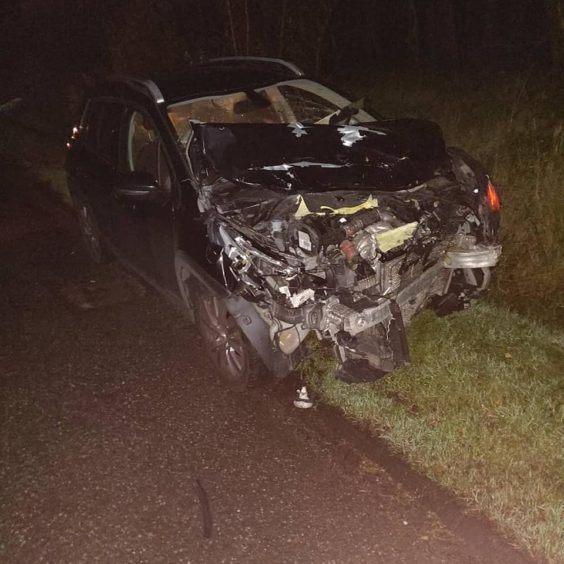 A local farmer farmer who was driving on the road and knew the owner of the cow called for help. Aside from a small broken bone in his hand, both Mr Hutchison and his son were unscathed in the incident.
Mr Hutchison continued: "We stayed in a hotel overnight and got the sleeper train back home to Fort William first thing in the morning. The car is a write off."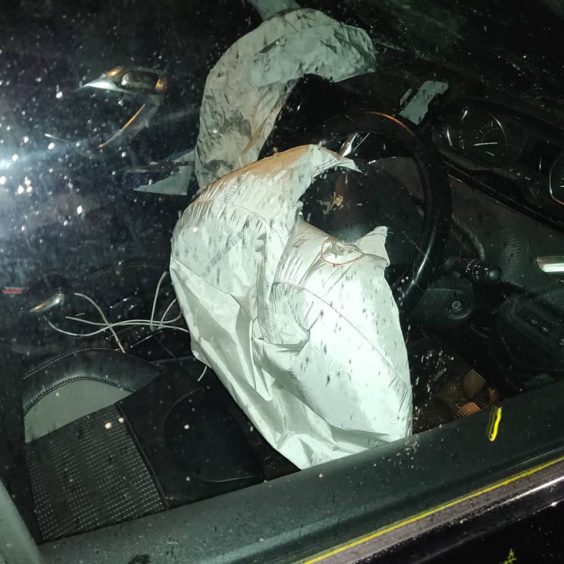 Mr Hutchison said his fourth crime novel he currently writing, is set on a stretch of road on the A82 where the mountain rescue team discover a man who has been murdered.
Police confirmed they attended at the accident and offered assistance.