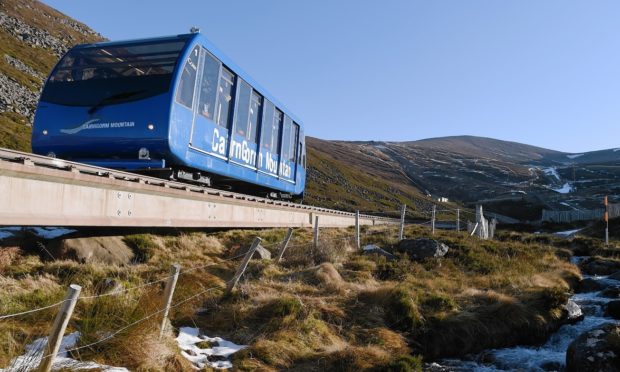 Fresh doubt surrounds the future of a top Highland visitor attraction after Scotland's public spending watchdog warned "tough decisions" on repairs to Cairngorm's crisis-hit funicular are likely to be needed soon.
Auditor General Caroline Gardner's warning came as she announced a new in-depth probe into Highlands and Islands Enterprise's (HIE) handling of the mountain railway's closure and other problems at Scotland's second-largest winter sports resort.
Ms Gardner said that with the cost of repairing the funicular, owned by HIE, still unknown a year after it was taken out of service on safety grounds, questions remain over how it can be afforded.
She added that the impact of the repair costs on the "financial sustainability" of the north's Scottish Government-funded development agency was also unclear.
---
Local and Proud: Follow our new Facebook page dedicated to the Highlands and Islands
---
The Auditor General's new report is expected to be presented to the Scottish Parliament next spring, and HIE's interim chief executive, Carroll Buxton, yesterday said the organisation would work closely with Audit Scotland as the investigation is carried out.
Last night Highlands and Islands Tory MSP Edward Mountain welcomed the fresh inquiry but expressed concern over how long it will take.
HIE, which owns the Cairngorm Estate, awarded Natural Retreats UK a 25-year contract in 2014 to run the snowsports centre, near Aviemore.
Last December, the development agency stepped in to manage the resort when the leisure company placed its subsidiary that operated it, CairnGorm Mountain (CML), into administration, citing "unsustainable cash flow problems."
CML's collapse followed the discovery last September of structural problems on funicular's concrete support beams, which have kept it out of action since.
Staff and assets of the failed firm were transferred to a new company, Cairngorm Mountain (Scotland), set up by HIE in November to keep the resort operating, with the support of the agency's own staff.
HIE has said it "hopes to repair the railway and intends to seek Scottish Government approval once investigations are concluded, options are appraised and costs estimated," with next May the "earliest possible date for repair work starting".
Engineers are currently working at Cairngorm on the latest of a series of investigations into the problems.
The Auditor General's new inquiry was announced as, along with an "unqualified opinion" on HIE's financial statements for 2018/19,  she presented a special report, known as a Section 22, to the Scottish Parliament, regarding the agency's handling of the Cairngorm crisis.
She said:  "While HIE's intention is to repair and reopen the funicular, it is still not clear how much it will cost to do so, how it will be afforded, or what impact it will have on HIE's financial sustainability.  HIE has recognised these risks and raised them with the Scottish Government.
Preparations underway for long awaited repair works at Cairngorm funicular
"Tough decisions are likely to be required over the coming months. As a result, I have decided to prepare a further report on the Cairngorm funicular railway, which I expect to present to the Scottish Parliament by spring 2020."
Yesterday's report also said that it was important for HIE to demonstrate its decision to transfer the Cairngorm resort's management to Natural Retreats was "robust," that it managed its relationship with the operator well and that its "decision making around events leading to company's administration was robust and well-founded."
Last night, Mr Mountain said:  "There are many issues relating to the management of Cairngorm Mountain, which show a lack of supervision of the now defunct tenant by Ministers and HIE.
"I raised this issue many months ago with the Audit Committee in the Scottish Parliament, who referred my detailed correspondence to Audit Scotland.
"I am therefore pleased that Auditor General is going to look at these issues in further detail. I am however concerned the report will not be produced until spring 2020.
"We need clarity now on repair costs and timescales for delivery, as Cairngorm Mountain is vital to the economy of Badenoch and Strathspey."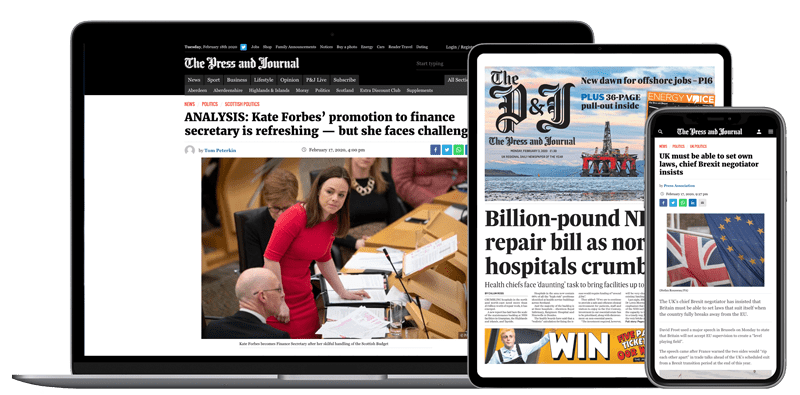 Help support quality local journalism … become a digital subscriber to The Press and Journal
For as little as £5.99 a month you can access all of our content, including Premium articles.
Subscribe