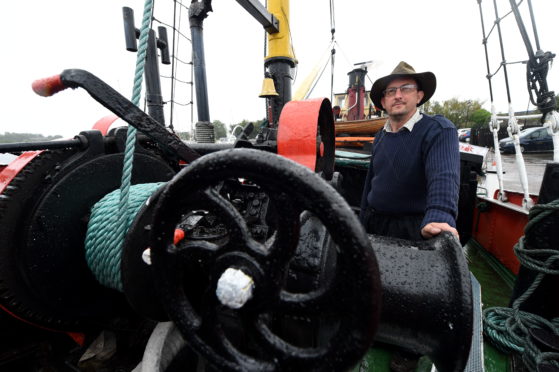 People in Inverness have been given the chance to voyage through time aboard the last seafaring Clyde puffer.
The coal-fired steam vessel, VIC 32, was docked in Inverness at Muirtown Basin over the weekend for two open days ahead of its six-week trip along the Caledonian Canal.
Visitors were given the chance to view the vessel's wheel house and engine room whilst learning how the historic puffer is operated.
First mate onboard Jim Hay said it was vitally important the public knows the strong history of the vessel.
He said: "Up until the 1950s and 60s there were literally hundreds of these boats operating on the west coast from the Clyde all the way out to the islands. They carried coal for the distilleries and industry, limestone for infrastructure, whisky barrels – empty whisky barrels in, full whisky barrels out the distilleries and if you moved house or did a flitting it would be done in a puffer.
"In the days before roll on roll off ferries and good road network, it was much quicker than any car going by coast even at the six knots that we do."
The craft was built in 1943 before being sent to work during the war based out of Corpach during World War Two. It then went onto serve at Scapa Flow in Orkney delivering aviation oil and ammunition to the Royal Naval fleet.
It first travelled to Inverness in 1979, after being saved and restored by skipper Nick Walker and wife Rachael at St Katherines Dock in London.
Mr Hay added: "This is the last example of a Scottish Clyde puffer still steam operated so it's important not just as a vessel to keep her going but because she is part of the social history of the west coast."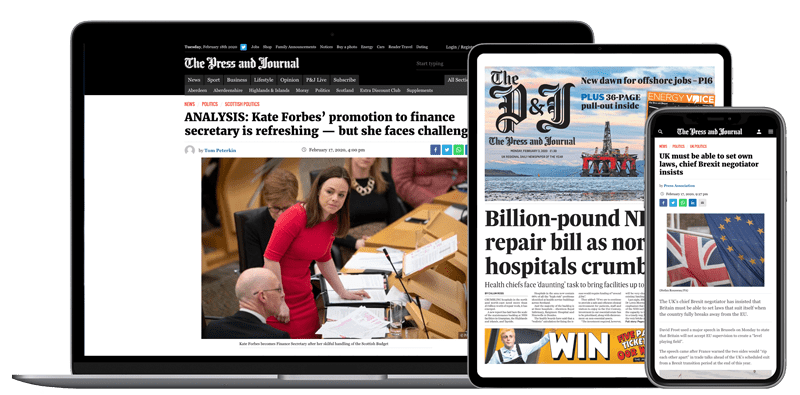 Help support quality local journalism … become a digital subscriber to The Press and Journal
For as little as £5.99 a month you can access all of our content, including Premium articles.
Subscribe