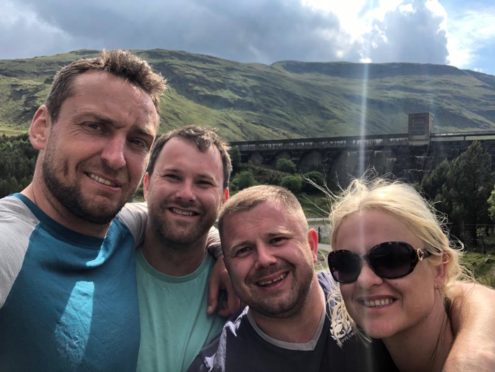 Three north men will travel more than 4,000 miles to trek part of the world's tallest peak – all whilst raising funds for a Highland charity which helps young adults with learning difficulties.
Michael Mackenzie, Roddy Mackay and Ritchie Mason will set off from their hometown of Inverness next April with the ambition of reaching Everest base camp.
In the process, the trio will be raising funds for Nansen, after seeing first-hand how the organisation has helped Mr Mackay's brother Morgan.
Nansen, who give training opportunities, work with young people to develop their physical, mental and spiritual capacities to allow them to grow to full maturity as individuals and members of society, through instilling the principles of discipline, loyalty and citizenship.
Mr Mackenzie said: "I have always had a fascination with Everest, so has Ritchie, and with how close Nansen is to Roddy's heart we decided we would try and raise money for them as well as having a bit of fun ourselves.
"Nansen are limited with the number of spaces they have each year with funding and they are looking to expand to help as many young adults as possible, and we just want to help them with that."
The trip, which is being self-funded by the hardy climbers, is costing each group member approximately £3,000, with all proceeds from the fundraiser going towards aiding the work of the charity.
In total, the challenge is anticipated to take 13 days to complete with a target of £2,500 set – however, the trio are confident of bettering their target.
Mr Mackenzie added: "We are now looking for around three main sponsors and some smaller sponsors to come on board and fill our banners that we will take to the top of base camp. All proceeds from the businesses will go towards the fundraising total."
Donations can be given through a dedicated JustGiving page.