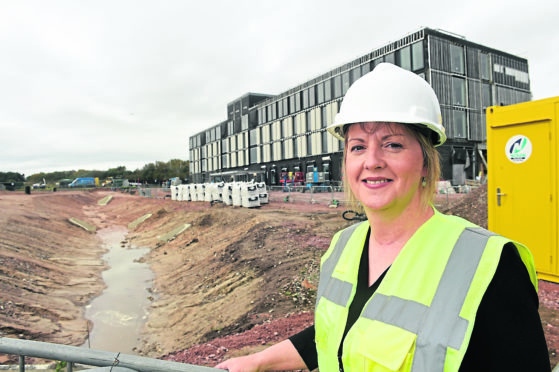 The construction of a new multi-million pound luxury hotel at Inverness Airport is almost complete –providing an economic boom to the Highlands as 40 staff are currently being recruited.
Ina Davies, the general manager of the 130-bedroomed Courtyard by Marriott, revealed to the Press and Journal yesterday that they expect to open to guests as soon as November.
She said: "We're thrilled with the progress being made.
"Courtyard by Marriott Inverness Airport is undoubtedly an exciting addition to the Inverness hotel scene.
"Not only is it the first Courtyard by Marriott branded property to come to the city, but its opening will mark the first new-build hotel in the area for a number of years."
She added: "We are well and truly counting down to opening to guests in November, and I am delighted to see the team growing as we approach the big day.
"As well as bringing job opportunities to the local area, the hotel is sure to benefit existing local businesses as well as Inverness Airport and the Inverness Airport Business Park."
Courtyard by Marriott Inverness Airport is owned and developed by Molo Hotels and the property will be operated by RBH, a leading independent hotel management company.
The 130-bedroom modular build hotel will be situated within Inverness Airport Business Park.
It will also boast rooms for meetings, fitness facilities, a bar and bistro.
The hotel is creating 40 jobs, which has been welcomed by business leaders and airport management.
Graeme Bell, manager at Inverness Airport, said: "We are delighted to see this development coming to fruition.
"To have a world-class brand adjacent to the airport will be a real asset to the wider region.
"Inverness Airport continues to grow and is playing an ever-increasing role in improving connectivity in the Highlands."
Stewart Nicol, chief executive of Inverness Chamber of Commerce, also welcomed the announcement, saying: "It is excellent news and is a major boost for Inverness and Inverness Airport.
"It is good to see a world-class brand being associated with the development and is a significant add to the future of Inverness Airport."
Inverness economist Tony Mackay added: "This is obviously good news for the economy, as well as providing new jobs.
"Hotel occupancy rates and 
room prices in Inverness rose significantly 
during 2018 so I am not surprised at this new development."
There are also plans for the Courtyard by Marriott brand to take over the location of the Ironworks in the city centre after the venue's lease comes to an end next year.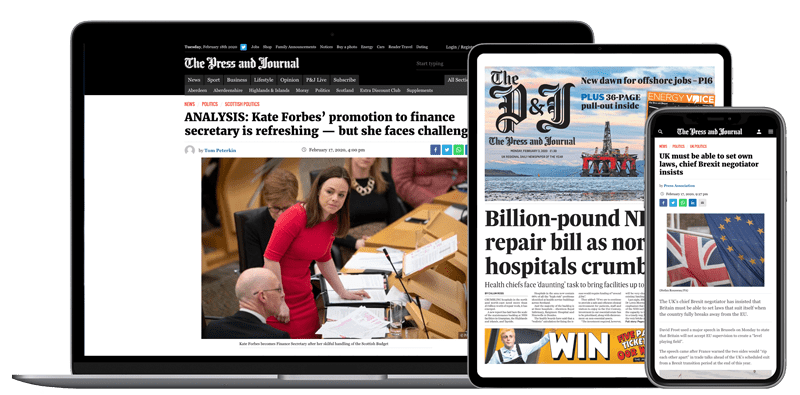 Help support quality local journalism … become a digital subscriber to The Press and Journal
For as little as £5.99 a month you can access all of our content, including Premium articles.
Subscribe