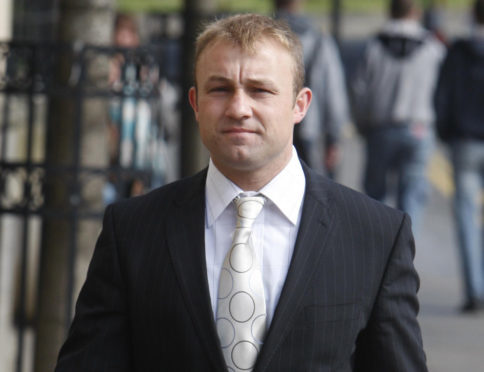 Top human rights lawyer Aamer Anwar has spent three days in the Orkney islands probing the case of former Black Watch sniper Michael Ross – convicted of the racist killing a Bangladeshi waiter.
Mr Anwar has been recruited by campaigners to fight the life sentence conviction of Ross, jailed for murdering Shamsuddin Mahmood, 26, by shooting him in the head in an Indian restaurant in Kirkwall in 1994, when he was just 15.
When convicted in 2008, after having served with the Black Watch and had two children, the judge who jailed him with a minimum term of 25 years branded him a "vicious coward" for what he described as a race hate crime.
But there are campaigners who claim Ross was wrongly jailed for a crime they believe he did not commit.
They have so far raised in excess of £33,000 to support Mr Anwar and his team to contest his case.
Michael Ross: New book described as 'trash' by convicted Orkney killer's campaigners
A spokeswoman for the Justice for Michael Ross (J4MR) group said: "We had a visit from two of Michael's legal team – solicitor Aamer Anwar and Advocate Claire Mitchell spent three days in Orkney meeting some of Michael's supporters, friends and family.
"They also gained context from visiting sites relevant to the case in order to inform their work.
"We were pleased to be able to give Aamer and Claire more of an insight into the passion and determination with which we fight this cause."
Mr Anwar said: "Having considered a substantial body of paperwork over the course of last year, I can understand why so many people have supported Michael's campaign to prove his innocence.
"We are working to prepare an application seeking to convince the SCCRC (Scottish Criminal Cases Review Commission) to refer Michael's case back to the appeal court.
"Both myself and leading appeal advocate Claire Mitchell thought it was important as that as we start to build our application for the SCCRC that we take the important step of visiting Orkney.
"I have to say that were both humbled and overwhelmed by the kindness shown to us by both Michael's family, the local people as well as those campaigners who have never given up hope. They have never stopped making waves.
"We still have a very long way to go, but it  was an important step forward in trying to find the missing pieces of the jigsaw.
"We appreciate the passage of time makes things extremely difficult,  but that certainly does not mean the desire for justice has faded."
Ross, 41, who had lived in Inverness prior to being jailed for life 11 years ago, has said:
Human rights team fighting for "justice" for convicted Orkney killer Michael Ross
"I hope that if anyone does have information relevant to my case, that they'll come forward to Mr Anwar. I am innocent of the murder of Shamsuddin Mahmood and all I ask for is a fair hearing of the true facts of the case."
Timeline
June 1994 – A masked gunman enters the Mumutaz Indian restaurant in Kirkwall before shooting 26-year-old waiter Shamsuddin Mahmood at point-blank range in the head.
July 1995 – Police prepare a report and submit to procurator fiscal outlining Michael Ross, who was 15 at the time of the attack, as their suspected gunman, however, no charges are brought against Mr Ross due to insufficient evidence
September 2006 – Anonymous letter delivered to Orkney police stating that an eyewitness had seen Mr Ross on the night of the murder wearing a balaclava and holding a firearm in the Kiln Corner public toilets near the crime scene
June 2008 – 14 years after the crime, Michael Ross was convicted of murder at the High Court in Glasgow. He famously attempted to bolt from the dock after being sentenced, before being tackled by an official. A hire car was discovered nearby with a cache of guns and ammunition
June 2019 – Human rights lawyer Aamer Anwar announces he is taking on Mr Ross's case after campaigners of the Justice for Michael Ross raise £20,000 to fund Mr Anwar's work
July 2019 – A new book by former journalist Wensley Clarkson is produced outlining the details of the case, which is dismissed by campaigners of the Justice for Michael Ross group as "trash".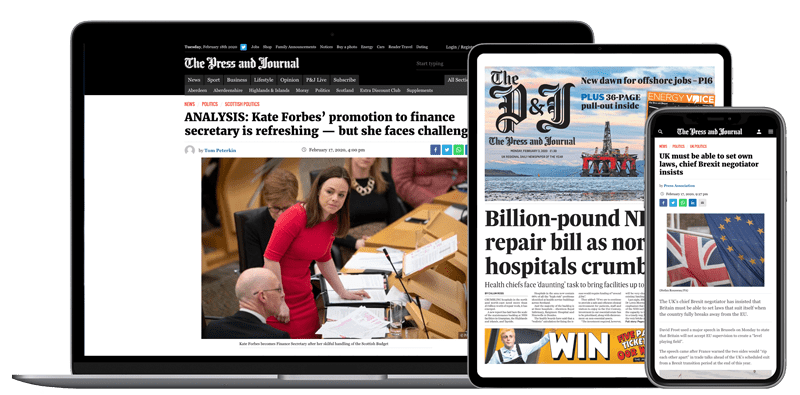 Help support quality local journalism … become a digital subscriber to The Press and Journal
For as little as £5.99 a month you can access all of our content, including Premium articles.
Subscribe