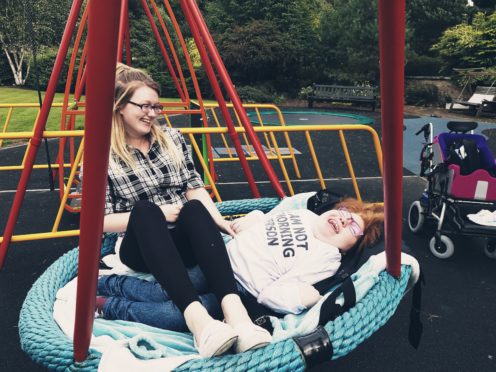 An Inverness woman is preparing to trek across the Sahara Desert in memory of her 15-year-old sister.
Joanne Sinclair, 27, will embark on a mammoth expedition across the world's largest hot desert in November to raise money for Children's Hospices Across Scotland (CHAS) in recognition of the care they provided to her late sister Dawn.
"Princess" Dawn was adopted into the Sinclair family when she was two – and Miss Sinclair remembers how her new little sister went on to become the boss of the household.
Living with Cerebral Palsy, Epilepsy, Scoliosis and Developmental Delay, she was prone to chest infections and asthma attacks, resulting in numerous hospital admissions.
An attack on Christmas Day last year proved to be too much, and she died, aged just 15, on Boxing Day.
Miss Sinclair described how Chas helped her family while Dawn was alive with respite care and trips for Dawn. And after Dawn died, Chas also helped by providing a cooling blanket so she could be in the family home until her funeral.
Looking ahead to the Saharan challenge, Miss Sinclair, who works on the Children's Ward at Raigmore Hospital, said the biggest challenge would be the extreme temperatures.
She said:  "When Dawn was here, I did a skydive for the Archie Foundation,  a bungee Jump for Make a Wish and an abseil down the Forth Road Bridge for Chas as well so it was kind of the only thing left to do.
"The heat will be about 25 to 30 degrees when we are over there, so it's going to be pretty hot.
"Dawn would probably think it was hilarious. She had a bit of a wicked sense of humour so she would find it hilarious if I was finding it quite tough."
Miss Sinclair will depart for Morocco on Hallowe'en to begin the four day trip across its Chegaga Dunes, whilst experiencing the nomadic lifestyle of the people of the desert.
She is hopeful to raise £2,500 through her expedition, after smashing her initial crowd funding target.
She added: "Everyone has been really supportive. We have to raise a minimum of £1,800 and I think I am on about £2200 just now. I would like to get to £2,500 but I am just glad I got the £1,800 because I thought that was quite a lot to start with, but I am glad that I have gone well past that."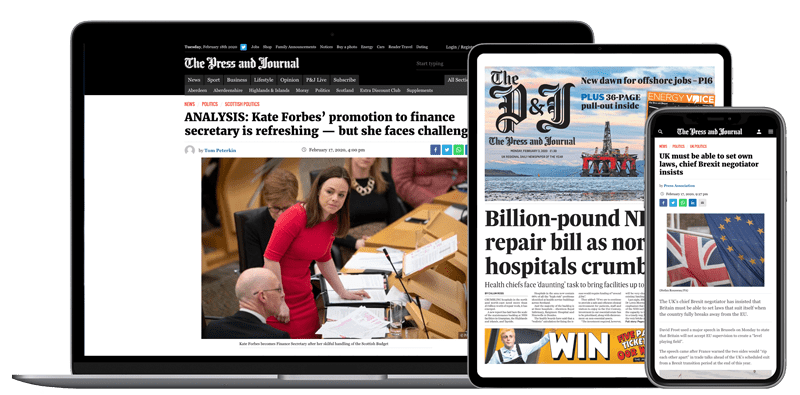 Help support quality local journalism … become a digital subscriber to The Press and Journal
For as little as £5.99 a month you can access all of our content, including Premium articles.
Subscribe