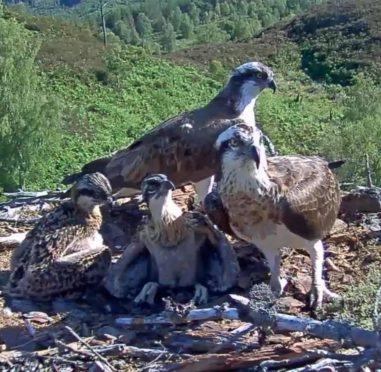 The high drama of osprey life in a nest from a tree in Lochaber has been watched by more than 62,000 people worldwide.
A fledgling family of Ospreys, on a perch overlooking one of the most famous scenes from Harry Potter movies, has seen repeated attacks from a tawny owl, a pine martin and torrential rain.
The Woodland Trust Scotland said its live streaming nest camera at Loch Arkaig Pine Forest has been watched from across the globe.
Adult birds Louis and Aila successfully raised chicks Mallie and Rannoch. Aila and Mallie have migrated already with Louis and Rannoch expected to depart in the next few days.
George Anderson of Woodland Trust Scotland said: "As the season draws to a close we've been celebrating an absolutely amazing summer watching this family."
Most viewing sessions were from the UK, but there were thousands also logged in the US, Australia, Canada, Norway, France, Italy, Sweden and Finland.
Mr Anderson continued: "After such a traumatic season in 2018 – when a pine marten took the eggs and we had lots of technical issues with the equipment – it has been wonderful to have had such a successful year.
"Two new young ospreys sent out into the world, and a smooth running livestream from the nest.
"Massive thanks to players of People's Postcode Lottery who make it all possible, and to the hardy bunch at Lochielnet who keep all the wires humming.
There are vast numbers of people enjoying the show across Britain and the world thanks to their efforts.
"We did have some early jitters this season when the pair decamped to another tree for a while but thankfully they came back in view of the camera to lay their eggs.
"They also had a running feud with a tawny owl which dive bombed the nest at night on several occasions. A pine marten did attempt to raid the nest again but a trail camera left at the base of the tree revealed it was repelled by the first line of defence – a slippery coating of grease."
Loch Arkaig was the location for a sequence in Harry Potter and the Deathly Hallows. Harry, Hermione and Ron cling to a dragon as it flies above the forest before jumping off into the Loch below.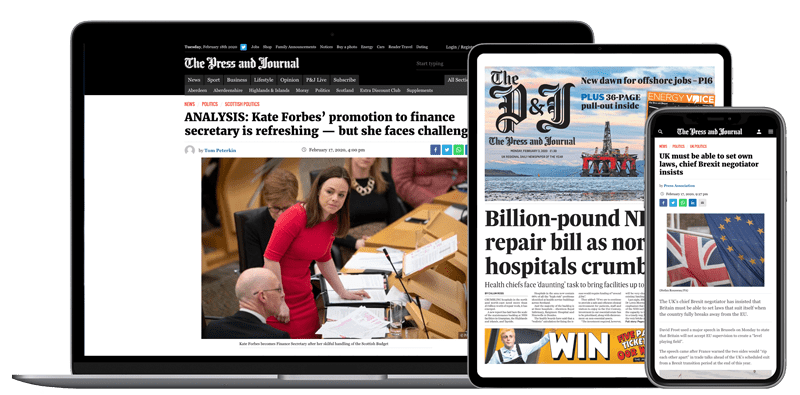 Help support quality local journalism … become a digital subscriber to The Press and Journal
For as little as £5.99 a month you can access all of our content, including Premium articles.
Subscribe