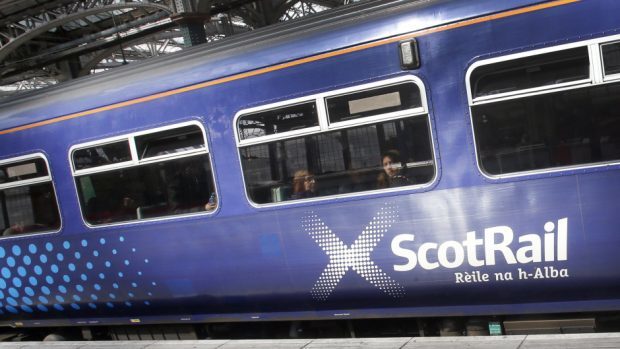 Cheaper railfares are on the cards for passengers after an MSP exposed a ticket machine glitch that was concealing cheap fares.
Rail passengers on the Inverness to Aberdeen line no longer run the risk of being ripped-off by higher fares of up to £3 per journey at Nairn railway station after David Stewart MSP raised concerns with ScotRail over off-peak rail fares.
Earlier this month, Mr Stewart raised a complaint against the rail operator via Transport Scotland after it came to his attention that the machine did not always display the lowest fare on its main display screen.
Mr Stewart said ScotRail described the problem as "isolated", but for passengers it meant off-peak passengers travelling on the 9.17am service from Nairn to Inverness were being prompted by the machine to pay the higher peak-time travel fare of £9 – instead of £6.50.
It was only after 9.15am, that the machine re-calibrated to display on its main display screen the cheaper off-peak return ticket fare.
David Stewart wrote to Transport Scotland's rail director Bill Reeve saying many customers might not know that in order to get the off-peak ticket they would have to go digging around in the machine to find it.
Mr Reeve replied saying he was "sorry to read of the issue" and gave an assurance that it was being sorted straight away.
In his letter Mr Reeve said: "ScotRail has responded that it has discussed this with its supplier to change the timing when the popular fares on the main display screen switches from anytime fares to off peak fares and ScotRail has confirmed that this has been implemented."
Mr Stewart said: "I am grateful to receive ScotRail's assurance that this was an isolated incident, and pleased that they have fixed this machine -but who knows how long this was an issue and how many people have fallen victim to this faulty machine?
"Problems like this are an a front to rail passengers who are having to put up hefty fare price hikes and chaos on our Highland rail network."
A ScotRail spokesman said: "We want our customers to travel quickly, easily and with the best value ticket possible. After being made aware of the issue at the self-service machine, we contacted our supplier to investigate and fix the time discrepancy."